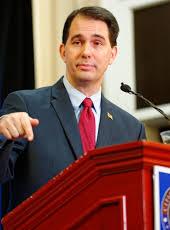 Press Release - Time to Focus on Students' Interests, Not Big-Labor Special Interests
More Recess. Less Teaching.
You might expect to hear that from kids as they go back to school. You probably don't expect to hear that from their teachers. But that's exactly what we're hearing out of Seattle as union bosses have called an illegal strike. The demands? More recess, less teaching.
They've demanded an 18 percent raise, rejecting a generous offer of 9 percent.
And today, as 50,000 public school children were supposed to be headed back to the classroom to start a new year of learning and growth, instead they're home with parents who are missing work because teachers won't teach.
The union bosses are betting that if they can make parents and children suffer, they can get what they want.
The big-labor union bosses actually sum up the situation best themselves. Several years ago, National Education Association Counsel Bob Chanin said the following:
"Despite what some among us would like to believe … it is not because we care about children, and it is not because we have a vision of a great public school for every child. NEA and its affiliates are effective advocates because we have power. "
This is what happens when unions have unlimited power over taxpayers, and why we put an end to it in Wisconsin and put the taxpayer back in charge. This is why the big-government special interests and their supporters like Hillary Clinton are wrong when they say the role of a president is to defend collective bargaining. As president, I will stand in solidarity with any governor - Republican or Democrat - who fights the big-government special interests in their state and takes on collective bargaining like I did in Wisconsin. President Franklin D. Roosevelt was right. Collective bargaining has no place in the public sector, and today we see why: children's best interests are held hostage by big-government union bosses.
It's time to put a stop to this type of organized extortion, just like we did in Wisconsin.
As county executive and as governor, I saw how the big-labor special interest groups put their need for power over the needs of our kids. Public sector labor unions—bolstered by monopoly negotiating power and political money—fed a bureaucracy that sent dollars away from classrooms to fund the political agenda of the union bosses.
After years of bullying their members and local leaders in the state, unions in Wisconsin had a chokehold on schools. School districts in our state were forced to spend massive and ever-growing amounts on employee benefits, leaving teachers without the resources or ability to focus on our children's education.
Union contracts with 'last-hired-first-fired' rules forced schools - even those in troubled districts in desperate need of help - to abandon efforts to keep exceptional teachers in our classrooms and focus instead on protecting teachers with seniority and tenure. Union rules meant that the top teachers in our schools faced layoffs.
In Wisconsin, the solution to these challenges required more than band-aid fixes. We needed bold reforms that would take power from the special interests and return it where it belonged, to the people closest to the students: parents, teachers, and local school boards.
In 2011, we enacted a series of bold reforms to reduce big-government union power and strengthen education for our kids. We required public employees to contribute toward their health insurance and retirement - a commonsense change that has allowed schools to spend more dollars on the critical task of educating our kids.
We also eliminated seniority handcuffs so that schools can keep the best and brightest teachers in the classroom and pay them based on their performance. And we set up a system to reward good teachers and ensure that union contract provisions would not stand in the way of commonsense reforms that improve our classrooms and outcomes.
Our reforms removed the special interest stranglehold and allowed Wisconsin's teachers to do what they do best: educate our kids. Now third grade reading scores in the state have improved, more students are graduating from high school, and Wisconsin students have the 2nd highest ACT scores in the nation. Good things happen when those closest to students are put firmly in charge of educational decisions.
The nation needs a president with a proven track record of reform - someone who can stand up to bullies and win so power can be shifted away from the special interests back to parents and students.
We've been in solution mode in Wisconsin, and we cleared the path for important reforms in K-12 education. This is how we won for Wisconsin's families. And we'll take on big labor from Washington to do the same for families across the country.
Scott Walker, Press Release - Time to Focus on Students' Interests, Not Big-Labor Special Interests Online by Gerhard Peters and John T. Woolley, The American Presidency Project https://www.presidency.ucsb.edu/node/312197