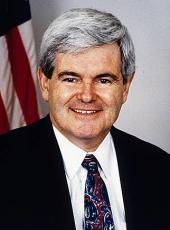 Press Release - The Truth About Newt's Relationship with Freddie Mac
Speaker Gingrich's consulting firm, The Gingrich Group, was retained in 2006 by Freddie Mac. To be clear, Speaker Gingrich did no lobbying of any kind, nor did his firm. This was expressly written into the Gingrich Group contracts. Instead, the Gingrich Group was hired to offer strategic advice to Freddie Mac on a number of issues.
Speaker Gingrich has always believed that America should have programs to help low income people acquire the ability to buy homes. However, as a conservative, he also believed they have to be within a context of learning how to budget and save which makes it possible for the poor to afford what they were purchasing.
Therefore, on numerous occasions in meetings with Freddie Mac, Speaker Gingrich advised that a business model that involved lending money to people with bad credit and no money down was unsustainable and a bubble, and that it was dangerous to buy securities made up of these mortgages.
The Gingrich Group also offered advice on how Freddie Mac could lower their health costs. One piece of advice offered was that Freddie Mac had the resources to adopt a Travelocity model website for prescription drugs that would inform their employees of lower cost drug alternatives.
In addition, Freddie Mac was interested in advice on how to reach out to more conservatives. The Gingrich Group stressed that Freddie Mac must be open to reform of their lending practices but that by stressing the historical success of public-private partnerships in achieving public goods at a minimum of taxpayer money and bureaucracy.
Newt Gingrich, Press Release - The Truth About Newt's Relationship with Freddie Mac Online by Gerhard Peters and John T. Woolley, The American Presidency Project https://www.presidency.ucsb.edu/node/298418