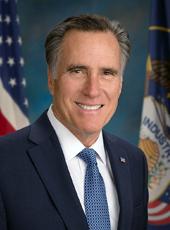 Press Release - The Romney Agenda. Strong. New. Leadership.
Governor Romney Believes We Must Make Four Critical Changes If We Are To Meet A New Generation Of Global Challenges:
- First, We Need A Strong Military. Governor Romney will increase the size of our armed forces by 100,000 troops and dedicate at least four percent of our GDP to the military.
- Second, America Must Become Energy Independent. To do this, Governor Romney has called for a bold research initiative – an Energy Revolution.
- Third, We Must Transform And Strengthen Our Civilian International Efforts To Meet A New Generation Of Challenges.
- Fourth, We Need To Strengthen Old Partnerships And Alliances, And Inaugurate A New One, To Address The Threat Of Jihadism.
Read Governor Romney's Full Plan Here
"Following the Columbine shootings, Peggy Noonan, you may have seen her column, wrote an article in which she described our world as 'the ocean in which our children now swim.' She described a cesspool of violence, and sex, and drugs, and indolence, and perversions. She said that the boys who did the shooting had in her words 'inhaled too deep the ocean in which they swam.' I'd like to see us clean up the water in which our kids are swimming."


-Governor Mitt Romney, Remarks At The Frontiers Of Freedom Ronald Reagan Gala, 4/18/07
Watch Governor Romney's Remarks Here
To Protect American Taxpayers, Governor Mitt Romney Called On Congress To Re-Impose A Three-Fifths (60%) Supermajority Requirement To Raise Taxes. Congress should not be able to increase taxes on a political whim and with a simple majority.
Governor Romney's Lower Taxes Agenda:


- Governor Romney Will Fight To Cut Taxes For All Americans.
- Governor Romney Was The First 2008 Presidential Candidate To Sign The "Taxpayer Protection Pledge."
- Make The Bush Tax Cuts Permanent.
- Lower Tax Rates For All Americans.
- Make Savings Tax Free For Middle-Class Americans.
- Make Our Corporate Tax Rate More Competitive.
Governor Romney Will Fight To Abolish The Death Tax:
- As President, Governor Romney Will Fight To Permanently Abolish The Death Tax. Governor Romney believes you strengthen the American people by letting them keep more of their own money, and not taxing their families at death.
- Under The Current Law, The Death Tax Is Set To Return In 2011.
- Governor Romney Believes The Death Tax Is Fundamentally Unfair. The Death Tax unfairly impacts families, farmers, ranchers and small businesses.
Read Governor Romney's Full Plan To Abolish The Death Tax And Lower Taxes Here
Mitt Romney, Press Release - The Romney Agenda. Strong. New. Leadership. Online by Gerhard Peters and John T. Woolley, The American Presidency Project https://www.presidency.ucsb.edu/node/296923