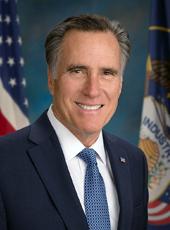 Press Release - The Romney Agenda. Strong. New. Leadership.
Governor Romney's Strategy To Combat The Threat Of Nuclear Terrorism:
Governor Romney Has Outlined A New Strategy To Prevent Nuclear Material From Ending Up In The Hands Of Terrorists:
- Expanding And Accelerating Actions To Combat Nuclear Terrorism. Combating the threat of nuclear terrorism needs to be a top Presidential priority.
- Empowering A Senior Ambassador To Lead Efforts To Prevent Nuclear Terrorism. Governor Romney would appoint a new Ambassador-at-Large to Prevent Nuclear Terror.
- Making Nuclear Trafficking A Crime Against Humanity.
- Creating A Gold Standard For Nuclear Security. Because of recent technological and political developments, we need to update our commitment to non-proliferation, including a new commitment to stringent security regimes.
- Frank, Direct Efforts With Russia On Containing This Threat.
- Removing The Incentive For Dangerous Civilian Nuclear Capabilities. The United States should take the lead in organizing and financing an international fuel bank to guarantee low-cost supplies of nuclear reactor fuel to countries willing to adhere to heightened security and safety standards.
Read Governor Romney's Full Plan To Combat The Threat Of Nuclear Terrorism Here
Watch Governor Romney Discuss His Plan Here
Governor Romney On The Democrat Strategy In Iraq:
"As our military men and women fight against violent, radical Jihadists in Iraq, the Democrats need to stop pleading for surrender. At last night's Democratic debate, and in yesterday's vote in the United States Senate, Democrats waved a white flag to our enemies and our troops." (Governor Mitt Romney, Remarks At The Livingston County, MI, Lincoln Day Dinner, Whitmore Lake, MI, 4/27/07)
Read What The Democrats Had To Say About Iraq During The First Democratic Presidential Debate Here
In Michigan, Governor Romney Addressed The Importance Of Manufacturing And The Auto Industry:
Governor Romney: "I believe it is important that manufacturing and the automotive industry see a resurgence in this country. ... I don't believe in writing off manufacturing or the auto industry." (Chris Andrews, "Romney Says He Will Help Auto Industry," Lansing State Journal, 4/29/07)
Governor Romney Outlines Steps The Federal Government Can Take To Help Industry. "The federal government, he said, can help by investing in research and technology such as fuel technology. He also said he would push to improve math and science education around the country so the United States is technologically superior to economic rivals such as China and India." (Chris Andrews, "Romney Says He Will Help Auto Industry," Lansing State Journal, 4/29/07)
Mitt Romney, Press Release - The Romney Agenda. Strong. New. Leadership. Online by Gerhard Peters and John T. Woolley, The American Presidency Project https://www.presidency.ucsb.edu/node/297007