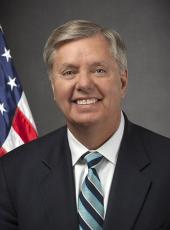 Press Release - In-Studio With WMUR's Adam Sexton, Graham Discusses The #GrahamPlan To Destroy ISIL

Graham: "You Have To Do Two Things: Destroy ISIL First, Because They're A Threat To Our Homeland, Then Turn Your Attention To Assad And Give The Syrian People A Chance To... Reconcile Their Country."

(Adam Sexton, "Sen. Lindsey Graham joined Adam Sexton on the set of News 9 at 5 Sunday," WMUR, 11/22/15)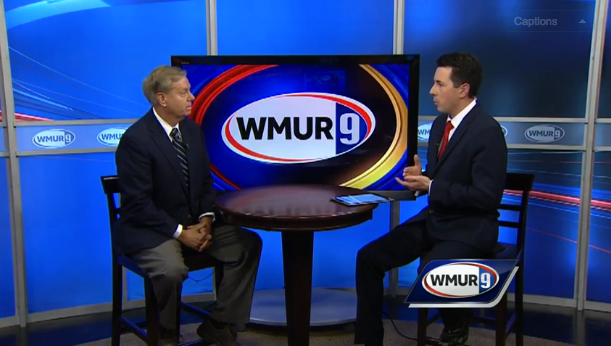 "I would increase the number of boots on the ground — American troops — from 3,500 to 10,000 in Iraq to neutralize the Shiite militia and be able to destroy ISIL in Romani and Mosul, and give the Iraqi security forces the help that they don't have.... We'd go in on the ground and pull the caliphate up by its roots. Raqqa would fall and ISIL would fold like a cheap suit. I said that two years ago. And in the first debate I said that if you don't understand that we need more American boots on the ground to destroy ISIL, you're not ready to be Commander-In-Chief."
"The Russians And The Iranians Are Not Going To Dictate Who Runs Syria. We're Not Going To Give Yet Another Arab Capital To The Iranians, If I Am President."

"If you don't understand that Assad has to go too, you really don't understand the nature of the problem. Keeping Assad in power destabilizes the entire Middle East. He's a puppet of Iran, the Arabs are not going to accept that... ISIL will use Assad as a recruiting tool, so you have to do two things: destroy ISIL first because they're a threat to our homeland, then turn your attention to Assad and give the Syrian people a chance to... reconcile their country... The Russians and the Iranians are not going to dictate who runs Syria. We're not going to give yet another Arab capital to the Iranians, if I am president. So we'll take ISIL down, then the entire Arab world — Turkey & Western powers — would turn to Russia and Iran and say if you want to fight for the butcher of Damascus, you're more than welcome to. They won't."
"If You Don't Realize We Need To Go In On The Ground... Then You're Setting Up An Attack On The American Homeland. There Are No Good Choices Left. President Obama Screwed This Up Every Way You Could."
Lindsey Graham, Press Release - In-Studio With WMUR's Adam Sexton, Graham Discusses The #GrahamPlan To Destroy ISIL Online by Gerhard Peters and John T. Woolley, The American Presidency Project https://www.presidency.ucsb.edu/node/312282