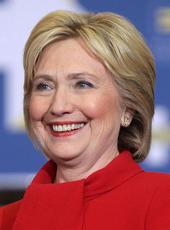 Press Release - State Sen. Deb Reynolds Endorses Hillary Clinton for President
National Co-Chair Tom Vilsack Joins Reynolds in Plymouth Today



Upper Valley Senator to serve on National Rural Community Steering Committee
PLYMOUTH, NH -- Joined by National Campaign Co-Chair and former Iowa Governor Tom Vilsack at the Thomas Roberts Salon and Barber Shop in Plymouth today, State Senator Deb Reynolds announced her endorsement of Hillary Clinton for president and discussed Hillary's efforts to bring vital resources to rural and small communities in New Hampshire and across the country. Reynolds is the 40th New Hampshire legislator to endorse Hillary and will serve on the national campaign's Rural Community Steering Committee.
"Hillary Clinton has been and will be a champion for small communities like the ones throughout my district," said Senator Reynolds. "I am proud to join her campaign. I look forward to talking to families throughout the Upper Valley and across this great state about Hillary's leadership and experience. I am ready for change and Hillary Clinton is ready to lead that change."
As a Senator, Hillary has championed legislation that will help create good jobs, develop new sources of capital, and invest in education, healthcare, broadband, agriculture, biofuels and other renewable energy sources in order to grow the economies of rural America. Senator Clinton has been a tireless advocate of restoring the promise of rural and small town America. She has worked to expand access to broadband and spur innovative strategies for rural economic development. In a major speech last year, Senator Clinton addressed the many challenges facing rural communities and called for new strategies to preserve the quality of life and keep good jobs in rural and small-town communities.
"Hillary Clinton has the experience, strength and vision our country needs to get us back on track and moving in the right direction," said Governor Vilsack. "There is no candidate who will fight for rural communities and create a stronger and better America than Hillary Clinton."
Here is a summary of some of the legislation Hillary has championed in order to benefit rural America:
Strategic Energy Fund -- Hillary has proposed a Strategic Energy Fund that would inject $50 billion into research, development and deployment of renewable energy, energy efficiency, clean coal technology, ethanol and other homegrown biofuels, and more. Hillary's proposal will create tens of thousands of jobs in America's heartland by fueling a new clean energy industry while also reducing our dependence on foreign oil and addressing global warming.
The Rural Investment to Strengthen our Economy Act (Rural RISE Act) -- The Rural RISE Act will help spur rural economic development by expanding access to capital and strategic advice for rural entrepreneurs and small businesses. The legislation will help create a more efficient grant process for small businesses; bring together businesses, colleges and universities to develop and implement effective programs to ensure workers have the training needed to compete in the global economy; and provide small business tax credits to increase wages and raise job growth rates by creating a special classification of employer tax credit for small businesses that locate in rural counties.
The Rural Broadband Initiatives Act -- This legislation will extend and improve access to broadband services in small towns across America. It requires the federal government to develop a comprehensive strategy to deploy broadband service and access in the rural areas of the United States. The bill will also establish a Rural Broadband Innovation fund to explore and develop cutting edge broadband delivery technologies to reach underserved rural areas. The Rural Broadband Initiatives Act has been endorsed by the Communications Workers of America.
The School Food Fresh Act -- This legislation will coordinate and better direct the commodity foods programs for school children by linking local and regional farmers with local schools. The program is similar to Farm to Fork, an initiative established by Senator Clinton that links New York State growers, distributors, retailers, restaurateurs, and others to expand markets for New York's diverse array of agricultural products, particularly in downstate regions such as New York City. The legislation also creates a taskforce that will be responsible for making the commodity foods programs more efficient and beneficial. Finally, the School Food Fresh Act will establish a grants program to evaluate and recommend product specifications for a variety of different commodities used in United States Department of Agriculture feeding programs.
Reynolds is serving in her first term in the State Senate. She is a real estate and general practice attorney. She has spent her entire career practicing law in the Lakes Region and Grafton County. She also serves as a director for the Whole Village Family Resource Center. Deb is the co-founder of the Plymouth Area Democrats, a regional committee of the New Hampshire Democratic Party. She and attorney Michael F. Conklin have been married for 23 years. They have two children, Michael Conklin, 19, and James, 14.
Vilsack served two terms as Iowa governor and was first elected in 1998. He honored a self-imposed term-limit pledge and did not seek reelection in 2006. His leadership led to the creation of 30,000 new jobs, expansion of insurance coverage to more than 90,000 Iowa children and made Iowa a leader in renewable energy. He and Christie endorsed Hillary Clinton together on March 26, 2007.
Hillary Clinton, Press Release - State Sen. Deb Reynolds Endorses Hillary Clinton for President Online by Gerhard Peters and John T. Woolley, The American Presidency Project https://www.presidency.ucsb.edu/node/292637