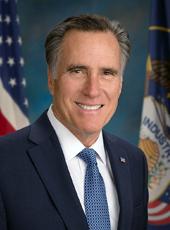 Press Release - South Carolina Governor Nikki Haley Endorses Mitt Romney
Mitt Romney today announced the support of South Carolina Governor Nikki Haley. Governor Haley will serve as Co-Chair of Romney for President's National Steering Committee.
"It is an honor to have the endorsement of Governor Haley," said Mitt Romney. "As a successful businesswoman who entered public service so government could better serve the people, Governor Haley's career-long efforts to reform government, make government more accountable to the taxpayers, and fight wasteful spending should be examples for leaders across the country. These conservative principles of smaller government are what I am fighting for in my campaign and will be the basis for restoring economic prosperity and fiscal health."
"The election next November will have ramifications for generations," said Governor Nikki Haley. "Neither South Carolina nor the nation can afford four more years of President Obama, and Mitt Romney is the right person to take him on and get America back on track.  He is a conservative businessman who has spent his life working in the economy, and he understands exactly how jobs are created.  He is not a creature of Washington, and he knows what it means to make decisions — real decisions — not simply cast a vote.  Our country will need real leadership to undo President Obama's failed policies, and replace them with the conservative principles Mitt Romney learned turning around businesses and a failing Olympics and successfully, conservatively governing a Democratic state. I am proud to endorse him and will work my hardest to ensure he is elected so we can turn around our country."
Background on Governor Haley:
Governor Nikki Haley is the 116th Governor of South Carolina. Haley served as member of the South Carolina House of Representatives from 2005 to 2010. Throughout her career in public service, Haley has been a conservative leader in the fight for smaller and more efficient government. In 2009, she was named "Friend of the Taxpayer" by the South Carolina Association of Taxpayers. Prior to her public service, Haley worked in her family's business and helped it grow into a multi-million dollar company.
Mitt Romney, Press Release - South Carolina Governor Nikki Haley Endorses Mitt Romney Online by Gerhard Peters and John T. Woolley, The American Presidency Project https://www.presidency.ucsb.edu/node/298539