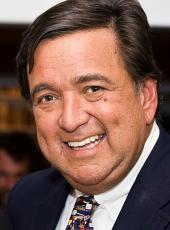 Press Release - Sony Pictures Imageworks Expands Operations into Albuquerque
Santa Fe   Governor Bill Richardson announced today that Sony Pictures Imageworks and Albuquerque Studios have signed a deal that will house new Imageworks facilities in a build-to-spec 100,000 -square-foot facility on the studio's campus at the Mesa del Sol development in Albuquerque. Sony Pictures Imageworks Inc. is an Academy Award ® winning, state-of-the-art digital production studio dedicated to the art of visual effects production and character animation. The company most recently received acclaim for its work on Spider-Man TM 3 and has also completed work on Sony Pictures Animation's latest feature, Surf's Up, due in theaters this summer
"This is a tremendous day for entertainment production in New Mexico," said Governor Bill Richardson. "We are so pleased to have Sony Imageworks here.   Along with the construction of Albuquerque Studios it validates what this administration and the legislature have been building over the past four years with regard to our production industry. Together with our leading incentive program, our experienced crew base and the unmatched natural treasures of our state, this announcement means there's now no better place for movie and television production than New Mexico. I congratulate Sony Imageworks and Albuquerque Studios."
For Sony Pictures Imageworks the creation of a base in New Mexico provides the company with a number of great opportunities, according to Imageworks President Tim Sarnoff. "New Mexico offers a combination of quality of life plus economic advantages that will help us as a company to manage both our cost and expand our capacity." Among the "economic advantages" is New Mexico's 25 percent tax rebate on production costs for film and TV. The tax incentive's impact on the industry in the state was a key factor in Imageworks' decision according to Sarnoff. "We have the potential to grow our business in the region while, at the same time, maintain strong ties with filmmakers as the amount of physical production continues to increase."
Albuquerque mayor Martin Chavez was also enthusiastic. "Imageworks' presence will further enhance Albuquerque's status as one of the nation's top cities for creativity and quality of life," said Mayor Chavez.
The deal with Imageworks is the latest announced by Albuquerque Studios, who have recently established agreements with a number of other companies including Axium Payroll Services, Clairmont Camera, NES Equipment Rentals, Quixote Expendables, Starwaggons, Studio Concierge (operated by Southwest Suites) & New Mexico Lighting and Grip a subsidiary of NBC Universal.
 "We have built Albuquerque Studios in record time and are very proud that Sony Imageworks has selected us as one of their expansion sites," said Hal Katersky, CEO of Pacifica Ventures and Albuquerque Studios. "The state of New Mexico and the city of Albuquerque have worked hard with us to make this a reality."
In addition, Imageworks has chosen University of New Mexico to become a member of the Imageworks Professional Academic Excellence program (IPAX). IPAX, designed by Imageworks, is intended to build stronger relationships with established academic programs and to nurture and grow future generations of digital talent. IPAX is the first program of its kind, focusing on IPAX member faculty development and exposure to real-time production issues and development of standards for training future digital artists. The University of New Mexico joins a roster of member schools that includes Animation Mentor, Carnegie Mellon, DePaul University Computer Graphics and Animation Program, Gnomon School of Visual Effects, Massachusetts Institute of Technology, Otis College of Art + Design, Pratt Institute School of Art & Design, Ringling School of Art & Design, Stanford University, and University of Southern California School of Cinema-Television.
All together the agreement indicates another step forward in the state's strategic plan for growing the media production industries. "Imageworks continues to build on our physical and technological production infrastructure, and moves the state's production capabilities to the forefront of digital imaging and effects -- which is crucial to the long term success of the industry here," said Eric Witt, Richardson's director of media arts and entertainment development. "This is a terrific complement to the Albuquerque Studios facility and means we now have full scale, start-to-finish, state-of-the-art production capabilities. The IPAX affiliation will also afford unparalleled opportunity to our university students and professors in this field."
Bill Richardson, Press Release - Sony Pictures Imageworks Expands Operations into Albuquerque Online by Gerhard Peters and John T. Woolley, The American Presidency Project https://www.presidency.ucsb.edu/node/294531