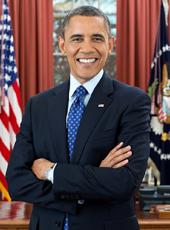 Press Release - Sioux City Journal Endorses Barack Obama
Says Obama is Candidate Who Will Find Bipartisan Solutions and Take on Special Interests
Des Moines, IA -- Saying Obama is the best candidate to unite Americans around "a common good and higher interest," the Sioux City Journal Sunday endorsed U.S. Senator Barack Obama for President.
Below are excerpts from the editorial:
Barack Obama is the Democratic candidate who best understands this critical moment in our nation's history. He is equipped to bring a fractured people together and possesses the gifts to move us forward, united with a common mission, ready to answer that call.
That is why we are endorsing the U.S. senator from Illinois in the Jan. 3 Iowa Caucuses.
Obama is a gifted orator. Yet, his skills extend beyond the stage of political theater. He has demonstrated a deep understanding of the challenges, home and abroad, our next president must confront. His record in Congress and the Illinois state senate indicates he has the ability to reach out to Republicans and Independents to identify sound, bipartisan solutions and take on special interests.
...
The great hope embodied by a candidate like Obama is the promise of a new path. He has little patience for the "that's-just-the-way-it-is" mentality of Washington, D.C. It's a culture that increasingly relies on polling and special interests to guide policy and measures success by political points scored. Instead, Obama speaks of a change harkening back to moments in our nation's history when we shared "a common good and a higher interest. That's the change I'm looking for."
It's the kind of change America appears eager for.
A editorial is online at http://www.siouxcityjournal.com/articles/2007/12/23/news_opinion/editorial/19ffa0edb447abe8862573b9006549ef.txt
Barack Obama, Press Release - Sioux City Journal Endorses Barack Obama Online by Gerhard Peters and John T. Woolley, The American Presidency Project https://www.presidency.ucsb.edu/node/292328