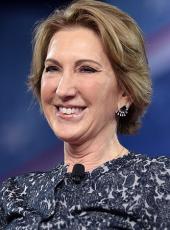 Press Release - Sanders in North Charleston Caps South Carolina Tour
NORTH CHARLESTON, S.C. – Democratic presidential candidate Bernie Sanders on Saturday capped a two-day swing through South Carolina with a rally here that drew 3,150 supporters to the North Charleston Convention Center.
In this city where a white gunman in June killed nine people inside a historically black church, Sanders discussed the need for racial justice reforms. "Racism still remains a much too real part of American society. No one can deny it," Sanders said. He spoke of "the sickness of a man who can walk into a Bible study class in Charleston and then take out a gun and kill nine people."
"As president of the United States," Sanders told the North Charleston audience, "nobody will fight harder to end institutional racism and to reform our broken criminal justice system."
He also cited the case of Walter Scott, a 50-year-old black man killed last spring after a traffic stop by a North Charleston police officer later charged with murder. Scott is among too many African-Americans, Sanders said, who "died unnecessarily at the hands of police officers or in police custody. That must change," he added.
On another critical issue in South Carolina, Sanders said 27 percent of the state's children live in poverty and of those 300,000 children, 138,000 are black, 95,000 are white and 34,000 are Hispanic. "This issue of childhood poverty impacts every race and we've got to stand together to change it," Sanders said.
On health care, he said it was "tragically wrong" for Gov. Nikki Haley and the state Legislature to refuse to expand Medicaid coverage for 200,000 poor and working families under the Affordable Care Act. "Don't punish the people of your own state," Sanders said, because of "your dislike of President Obama."
Addressing the centerpiece of his campaign, Sanders said that "our country today has more wealth and income inequality than any other major country on earth." He called the gap between the rich and the rest of America "the great moral, economic and political issue of our time."
The U.S. senator from Vermont also touched on other proposals to rebuild the American middle class and take on the billionaire class.
He spoke out about the need to create jobs (he has proposed a $1 trillion road and bridge rebuilding project); the necessity to raise wages (he would raise the federal hourly minimum wage from $7.25 to $15); the importance of providing health care for all Americans (he will soon introduce legislation to extend Medicare for seniors to cover all Americans); and the need to strengthen and expand Social Security (he proposed a bill to increase benefits and pay for it by making the wealthiest Americans pay the same share of their income into the retirement system as other wage earners).
The speech here drew the biggest turnout this weekend but there also were big crowds in Greenville (2,800), Columbia (2,700) and Sumter, South Carolina (600).
Watch the South Carolina recap video here:

Carly Fiorina, Press Release - Sanders in North Charleston Caps South Carolina Tour Online by Gerhard Peters and John T. Woolley, The American Presidency Project https://www.presidency.ucsb.edu/node/326272