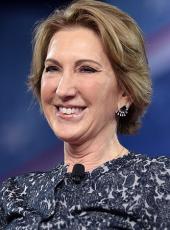 Press Release - Sanders Meets Faith, Civic Leaders in Baltimore
BALTIMORE – U.S. Sen. Bernie Sanders met with clergy and community leaders here on Tuesday after walking through the neighborhood where Freddie Gray was arrested last April before he died in police custody.
The Rev. Jamal Bryant, the pastor and founder of Empowerment Temple Church in Baltimore, accompanied the senator on the tour of the Sandtown-Winchester neighborhood where the 25-year-old Gray had lived and where riots erupted after his death.
Bryant, one of the nation's leading African-American ministers, also led the round-table discussion with Sanders at the Freddie Gray Empowerment Center located blocks from the courtroom where a trial is underway for the first of six police officers charged in Gray's death.
"Everybody in American knows the criminal justice system is broken," Sanders said in calling for a series of reforms. He proposed changes in sentencing laws and other practices that have resulted in the United States incarcerating more prisoners than any other nation. He advocated taking marijuana off the federal list of controlled substances. He also called for a renewed emphasis on community policing which he championed when he was the mayor of Burlington, Vermont.
"We need to make police departments look like the communities they serve," Sanders said. "The federal government can play a role with federal incentives to show what a good police department can be," he added during the discussion which also touched on housing, economic development and education.
Watch the Press Conference:

Carly Fiorina, Press Release - Sanders Meets Faith, Civic Leaders in Baltimore Online by Gerhard Peters and John T. Woolley, The American Presidency Project https://www.presidency.ucsb.edu/node/326240