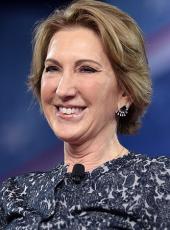 Press Release - Sanders: Eliminate Islamic State, Don't Turn Our Backs on Refugees
CLEVELAND – Saying Americans are "appalled and disgusted" by terrorist attacks in Paris, U.S. Sen. Bernie Sanders on Monday called for a concerted international effort to defeat the Islamic State and "eliminate the stain of ISIS from this world."
The senator and Democratic Party presidential candidate also denounced "cheap political talk" and "demagoguery and fear mongering." He urged Americans not to "turn our backs on refugees" fleeing the terrorist organization.
"Every American has been appalled and disgusted by the attack against the people of Paris by the terrorist organization ISIS. I know all of us send our condolences to the families of those who lost loved ones. And we pray for the recovery of all those who were injured, many of them seriously," Sanders told an audience of more than 7,000 at the Cleveland State University's Wolstein Center.
"In my view, now is the time for developing a serious and effective approach to destroy ISIS. Now is not the time for taking cheap political advantage of this tragedy. Now is the time – as President Obama is trying to do – to unite the world in an organized campaign against ISIS that will eliminate the stain of ISIS from this world," Sanders added. "But let me also say that now is not the time for demagoguery and fear mongering. What terrorism is about is trying to instill terror and fear into the hearts of people. And we will not let that happen. We will not be terrorized or live in fear. During these difficult times, we will not succumb to Islamophobia. We will not turn our backs on the refugees who are fleeing Syria and Afghanistan. We will do what we do best and that is be Americans – fighting racism, fighting xenophobia, fighting fear."
Sanders said the United States must learn from history. He disputed an assertion by Republican National Committee Chairman Reince Priebus who said the United States was projecting weakness on the global stage. "Well, in 2002 we had a president, George W. Bush, who was very tough – but not very smart. He invaded Iraq and we are reaping the consequences of that war today: 6,700 dead Americans, hundreds of thousands wounded, $5 trillion spent and massive instability in the region – chaos which allowed the rise of ISIS. Yes, we have to be tough but not stupid. Yes, a worldwide coalition must defeat ISIS. But no, the United States must not be involved in perpetual warfare in the Middle East," Sanders said.
Sanders also stressed that the focus on the Islamic State must not divert attention from critically important issues at home in the United States. "I understand there are some who think that because of this attack we no longer have the capability to address the collapse of the American middle class. I disagree. Our country and the world can and will defeat ISIS and at the same time we will rebuild our disappearing middle class," Sanders said.
Watch the video:

Carly Fiorina, Press Release - Sanders: Eliminate Islamic State, Don't Turn Our Backs on Refugees Online by Gerhard Peters and John T. Woolley, The American Presidency Project https://www.presidency.ucsb.edu/node/326236