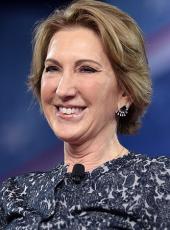 Press Release - Sanders Delivers 'Excitement and Momentum' at New Hampshire Democratic Party Convention
MANCHESTER, N.H. – In a rousing speech on Saturday at the New Hampshire Democratic Party state convention, U.S. Sen. Bernie Sanders cast his campaign as the one with the momentum and excitement to help Democrats retain the White House and regain seats in Congress and Statehouses.
"We will not retain the White House ... unless we are the party which generates excitement and momentum and enthusiasm," he said in remarks to the delegates signed up to attend the state convention.
Sanders is the front-runner in a string of recent polls in New Hampshire, where he consistently has drawn larger crowds to rallies and town-hall meetings than other candidates. The momentum behind his candidacy, Sanders said, could help Democrats reverse setbacks in the last election when "Republicans didn't win. Democrats lost" because "we had a voter turnout that was worse than abysmal."
Barely more than four months into his White House campaign, Sanders has attracted a grassroots movement drawn to his call for a political revolution to stand up for the American middle class and take on the billionaire class.
In his address, Sanders laid out a detailed agenda that has been the cornerstone of his campaign.
He called for raising the minimum wage to $15 an hour.
He proposed a $1 trillion jobs bill to put 13 million Americans to work rebuilding crumbling roads and bridges.
He made the case for a Medicare-for-all, single-payer health care system that would provide better care at less cost for more Americans.
He said the United States must act boldly to lead the world in addressing climate change and to wean us off the fossil fuels that cause global warming.
He advocated comprehensive immigration reform and a path toward citizenship for 11 million undocumented immigrants living and working in the United States.
There were cheers when he talked about his plan to make public colleges and universities tuition free and to pay for it with a tax on Wall Street speculators.

He also blasted the Citizens United Supreme Court ruling that opened the floodgates to corporate and billionaire campaign cash that has corrupted American politics and led to the formation of super PACs. (Sanders has said he does not want billionaires' money and won't work with a super PAC.)
"I am a proud progressive," Sanders said. "I am proud to stand with the working families of our country prepared to take on the powerful special interests," he said.
"We need a movement that takes on the political establishment, not one that is part of it."
Watch the full speech:

Carly Fiorina, Press Release - Sanders Delivers 'Excitement and Momentum' at New Hampshire Democratic Party Convention Online by Gerhard Peters and John T. Woolley, The American Presidency Project https://www.presidency.ucsb.edu/node/326237