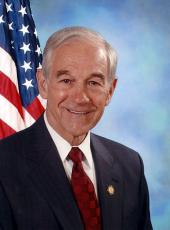 Press Release - Ron Paul Iowa Team Touts New 'Small Businesses for Ron Paul' Coalition Members
Latest additions to key group operate in Bremer, Davis, Linn, and Polk counties
ANKENY, Iowa — Following recent news of growth in the candidate's homeschoolers coalition in the Hawkeye State, the Ron Paul Iowa team announced today additions to the "Small Businesses for Ron Paul" coalition.
Small businesses are critical to the economy as the top employers in the nation, so any credible candidate for the nation's highest office must have visible support among this segment.
It's reasonable to conclude that those with a finger on the pulse of the real economy and who have the potential to create real jobs will coalesce behind the presidential candidate with real solutions. An oft-cited example of authentic solutions is Ron Paul's Plan to Restore America: an economic policy blueprint that cuts $1 trillion in year one of a Paul presidency, eliminates five federal departments, and proposes a balanced budget in year three.
The Ron Paul 2012 Presidential Campaign in Iowa is grateful for the support of the following Iowa small business owners who stand with Dr. Paul and offer the following statements.
Matthew Schneider employs 35 people at his video game and movie retailer, Digital Dog Pound, serving Waverly city residents for over 11 years. He has thrown his support behind Dr. Paul because he believes, "We need an honest, principled leader in the White House. We need the Republican Party to return to its conservative constitutional roots. Dr. Paul is one of the few politicians who understand economics, and how to address our economic crisis. Ron Paul is a true statesman and is America's last hope to restore America."
Business partners Cassandra Hansen and David Birchmier operate MPA Computers, a firm that employs seven people and serves hundreds of clients in the Bloomfield-Ottumwa area. The couple has been in business three years, and together they explain, "Ron Paul is my president because he stands for liberty, follows the Constitution, and seeks to limit the government's power over my money and business decisions. As a small business owner, I see the importance of fixing our debt crisis and reducing government spending. I support him also because he is for limited government and for fixing the source of the problem, not doing more of the same thing that created the issues in the first place. He predicted every major economic crisis and bubble before they happened. Ron Paul is a man of principle, and unquestioned integrity."
Businesswoman Jennifer Elliott owns "A New You" in Coralville and "Inches-A-Weigh" in Cedar Rapids. She's been operating for over six years now and has employed between six and 20 employees over the course of her business. Ms. Elliott is confident a President Paul will eliminate the national debt and reign in the Federal Reserve, and shares her optimism.
"Our country needs to pay less in taxes and create more jobs so small business owners like me can succeed. Ron Paul's voting record is consistent and constitutional. These principles made our country great and they will make it great once again. I support Dr. Paul most of all as a mother of two young children because I believe in his values and that he is the only candidate who will institute real change in our nation," said Ms. Elliott.
These statements conclude with comments from 18-year small business owner and employer of five, Jeremy Goemaat, President of LogicBox Inc. in West Des Moines.
"Ron Paul is the only presidential candidate who precisely predicted our world's financial predicament. Examine his wise solutions that are backed by historical context and a solid moral foundation, and you will see why more and more people are waking up to the message of this true founding father of our time," said Mr. Goemaat.
The above business owners are universally enthusiastic in their desire to spread the word about the Ron Paul campaign, who they call the only candidate who will restore America now. As a function of this announcement, they now serve on the "Small Businesses for Ron Paul" national advisory board.
As a first basic step, those wanting to join the "Small Businesses for Ron Paul" nationwide coalition should visitwww.RonPaul2012.com/SmallBusiness. In addition, those ready to join are asked to email Meghann Walker, Director of Iowa Voter Outreach, at meghannw@ronpaul2012.com.
Ron Paul, Press Release - Ron Paul Iowa Team Touts New 'Small Businesses for Ron Paul' Coalition Members Online by Gerhard Peters and John T. Woolley, The American Presidency Project https://www.presidency.ucsb.edu/node/299260