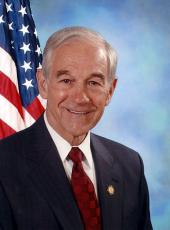 Press Release - Ron Paul Iowa Team Touts New 'Homeschoolers for Ron Paul'
Latest families valuing education freedom reside in Dallas, Des Moines, Polk and Lee counties
ANKENY, Iowa — The Ron Paul 2012 Presidential campaign announced today new members of its active 'Homeschoolers for Ron Paul' nationwide coalition. New members hail from Dallas, Des Moines, Polk, and Lee counties, all Iowa.
Below are the statements of new coalition members who agree with Dr. Paul's position that no nation can remain free when the state has greater influence over the knowledge and values transmitted to children than the family does.
As President, Dr. Paul has pledged to veto any legislation that would encroach on homeschooling parents' rights to educate their children.
James and DeAnn Cline educate their three children from their Polk County home. They stated they support the 12-term Congressman from Texas because he is the only candidate who knows and actually understands the Constitution. Further, they wrote, "Ron Paul is a man of integrity who has a proven record of not being swayed from his allegiance to the U.S. Constitution. He is the only man of principle who is ready, willing and able to make the hard decisions that are necessary to turn our country away from its current path of destruction. We believe Ron Paul to be the candidate who will restore lost liberties and defend our remaining liberties through faithful adherence to the U.S. Constitution."
Lee County residents John and Angela Helwig have homeschooled their children for 17 years. They stated that they would support Dr. Paul even if they were not homeschooling, because they feel he is the only candidate looking out for the future of America. "We are happy that Ron Paul is fully behind the right to homeschool. That is not the primary reason we support him though," said John. "We agree with his stance on monetary issues as well as foreign policy."
Stacy Bastian is a homeschool parent from Dallas County. Stacy explained that Dr. Paul earned her support because, "He has a consistency of message and a thoughtful analysis of our nation's problems and what can be done to fix them." Stacy continued, "He says what he means and he means what he says, a trait generally lacking in politicians. He champions personal liberty and personal responsibility, trusting that individuals and families, not government, are best positioned to manage a range of matters including the education of their children."
Stacy also stated, "I respect and agree with his call for more fiscally responsible government and one that engages its time and treasure here, rather than on endless wars and 'nation building' abroad."
A past member of the Home School Legal Defense Association (HSLDA) and homeschooling parent, R.W. Ballard of Des Moines County said, "The reason I support Ron Paul for President is his consistent message of individual freedoms as outlined in the Constitution. His highlighting of our money issues since the Federal Reserve was introduced in 1913 and eventual federal tax law overload is also one of the most enlightened stands we have today. His stand against our constant involvement in wars not associated with our borders is also a key message."
"And let us not forget his stand for the unborn and young children as our Godly heritage to grow in the fullness of our Constitution and freedoms given not by men but by God," added Mr. Ballard.
Victoria Holmbeck, who is a new homeschooling parent from Des Moines County, weighed in on why she supports Dr. Paul saying, "I am excited to have a nominee to vote for who is Christian and will seek to be led by His Lord and Savior Jesus Christ in every decision he makes." She continued, "Ron Paul's integrity and value to truly care for the American people and not his career or fame is why I am voting for him."
Victoria further stated, "Our nation needs to be restored to its Constitution which will entail specific benefits for myself as a homeschooler: to put the rights of educating one's child back in the hands of the parent instead of the government, and having a balanced budget so our children can grow up in a nation without being in debt."
As a first basic step, those interested in joining the "Homeschoolers for Ron Paul" nationwide coalition should visit the official page here. Those residing in Iowa should email Iowa Voter Outreach Director Meghann Walker atmeghannw@ronpaul2012.com.
Ron Paul, Press Release - Ron Paul Iowa Team Touts New 'Homeschoolers for Ron Paul' Online by Gerhard Peters and John T. Woolley, The American Presidency Project https://www.presidency.ucsb.edu/node/299358