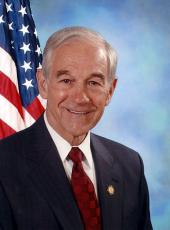 Press Release - Ron Paul Iowa Team Announces Latest Families Joining 'Homeschoolers for Ron Paul' Nationwide Coalition
New members hail from Blackhawk, Warren, Polk, Linn and Scott Counties
ANKENY, Iowa — In the latest display of steady momentum and organizational growth for the Iowa segment of the Ron Paul 2012 Presidential campaign, the Iowa team announced today additions to one of its many growing official coalition organizations, "Homeschoolers for Ron Paul."
Over months of retail politicking and one-on-one interaction with the voters of Iowa, many everyday people representing significant population segments have stepped forward to offer their voice and endorsement of Dr. Ron Paul's message. Noteworthy is the geographic dispersion of the families below, illustrating that Dr. Paul is making inroads among families and individuals that value education freedom in the run-up to the January 3, 2012 Iowa Caucus.
"My husband and I participate in homeschooling our two youngest children. Ron Paul believes that parents know what is best for their own children, not bureaucrats and politicians. Values should come from the family and the church, not politicians. This is one of the reasons we support Ron Paul," said Dawn Burns of her family, which resides in Waterloo, Blackhawk County.
Tom and Crystal McIntyre of Indianola, Warren County, offered the following reasons for their support: "Our family has six children ages 19 and under. There is not a doubt in our mind about Ron Paul's conviction to support each individual citizen's rights, especially when it comes to our family's right to educate our children. Ron Paul has been an outspoken representative on homeschooling and we know he will continue that support in the future. His lovely wife Carol is an example of what homeschool mothers aspire to become and the White House would be blessed to have such a woman living inside its walls. 'No other success can compensate for failure outside the home' is a quote said often in our home to help us align ourselves and the entire Paul family emulates this sentiment well."
Third grade teacher of one son Lori Leporte enthusiastically proclaims that Ron Paul is not only the best among other on education freedom, but on the whole platform. She writes to us: "Ron Paul 'gets it.' In addition to his wholehearted support of homeschooling, the right-to-life, and the Second Amendment, Ron Paul distinguishes himself as the only candidate who is a strict Constitutionalist," said Mrs. Leporte of Des Moines, Polk County.
Lori and John Leporte are both HSLDA members.
Jonathan Crandall's homeschool family of Marion, Linn County speaks for how many families feel in a single, concise sentence, "I appreciate that Dr. Paul has been absolutely un-compromising in his pro-homeschool and pro-life positions."
And finally, Thomas Rutherford, a disabled veteran and resident of Davenport, Scott County reflects on the positive impact homeschooling made on his life while growing up on a fourth generation farm.
"My parents instilled in me a love of learning and a strong set of values, integrity, hard work, and perseverance. At an early age, they recognized the moral decay being forced on us in the education system. Their example taught me to do what's right — not what is popular," said Mr. Rutherford.
Homeschoolers of five children for nine years Matt and Mandie DeVries said, "I give Ron Paul my wholehearted support, and encourage others to check him out: you won't be disappointed," offered the couple, who reside in Ankeny, Polk County.
Mr. DeVries also serves on the national advisory board for the "Catholics for Ron Paul" nationwide coalition. He also serves as Grand Knight of the Knights of Columbus Council 10282 out of All Saints Catholic Church in Des Moines, and is a Ron Paul campaign co-chairman for Iowa's 3rd congressional district.
As a function of this announcement, all of the above supporters now serve on the national advisory board of "Homeschoolers for Ron Paul."
So for those who are in Iowa and interested in joining the growing ranks of "Homeschoolers for Ron Paul," please visit www.RonPaul2012.com/Homeschoolers, or send an email inquiry to Meghann Walker, Director of Iowa Voter Outreach for the Ron Paul 2012 Presidential Campaign, at meghannw@ronpaul2012.com.
For more information on Ron Paul's stance on education freedom, click here.
Ron Paul, Press Release - Ron Paul Iowa Team Announces Latest Families Joining 'Homeschoolers for Ron Paul' Nationwide Coalition Online by Gerhard Peters and John T. Woolley, The American Presidency Project https://www.presidency.ucsb.edu/node/299378