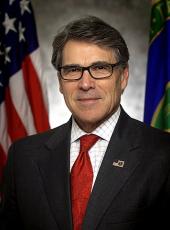 Press Release - Romney is a Fraud on Immigration
Mitt Romney tries to hide his past support for amnesty for illegal immigrations.
Romney supported an amnesty proposal from John McCain and Ted Kennedy. [1]
Romney also claims to be against sanctuary cities, but he did nothing to outlaw Massachusetts' four sanctuary cities while he was governor. [2]
Romney brags about signing an agreement with the federal government to allow Massachusetts state troopers to work with federal immigration agents. What Romney doesn't say is that he signed this agreement just three weeks before he left office — after his Democrat successor had been already been elected. [3] [4]
Not surprisingly, Romney's Democrat successor quickly announced he would be ending the agreement when took office, so Massachusetts state troopers never underwent required training and zero arrests were made before the agreement was removed. [4]
Despite tough talk directed at employers hiring illegal aliens, it was discovered in the last campaign that Romney went a decade without checking the citizenship status of those who tended to his 2 1/2 acre lawn:
But, for a decade, the governor has used a landscaping company that relies heavily on workers like these, illegal Guatemalan immigrants, to maintain the ground surrounding his pink Colonial house on March Street in Belmont. ...Romney never inquired about their status, they said. [5]
And it's not enough for Romney to argue he doesn't inquire about people's legal status as a matter of practice, because he waited a year after the story broke to fire the company in question. While Romney told his landscaping company to terminate the illegal workers, the same company worked him for another year, continuing to employ undocumented workers. So the practice continued, and Romney didn't even report the illegal workers to the INS. Right before the Iowa Caucuses and the New Hampshire Primary, in December of 2007, Romney finally fired his landscaping company:
Romney letter: Today I learned that employees of your company, who were assigned to work on my property, are not permitted to work in the United States. Given your company's disregard for the clear instructions provided on this issue last year, I am forced to terminate my contract with your company, effective immediately. [6]
Sources:
[1] "Romney's words grow hard on immigration," Boston Globe, 3/16/07, http://www.boston.com/news/nation/articles/2007/03/16/romneys_words_grow...
[2] "2007 redux: Romney hits 'sanctuary cities' again," NBC, 8/24/11, http://firstread.msnbc.msn.com/_news/2011/08/24/7462989-2007-redux-romne...
[3] "Massachusetts Set for Its Officers to Enforce Immigration Law," New York Times, 12/13/06, http://www.nytimes.com/2006/12/13/us/13romney.html
[4] "Massachusetts Rescinds Deal on Policing Immigration," New York Times, 1/12/07,
http://www.nytimes.com/2007/01/12/us/12patrick.html?ex=1187755200&en=60d...
[5] "Illegal Immigrants toiled for Governor," Boston Globe, 12/1/06, http://www.boston.com/news/local/articles/2006/12/01/illegal_immigrants_...
[6] "Romney Fires Landscaping Company," New York Times, 12/4/07, http://thecaucus.blogs.nytimes.com/2007/12/04/romney-fires-landscaping-c...
Rick Perry, Press Release - Romney is a Fraud on Immigration Online by Gerhard Peters and John T. Woolley, The American Presidency Project https://www.presidency.ucsb.edu/node/297892