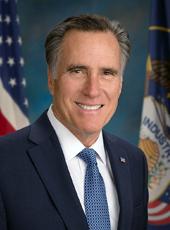 Press Release - Romney For President Takes Part In New Online Initiatives
FOR IMMEDIATE RELEASE

CONTACT: Kevin Madden (857) 288-6390
Boston, MA - Romney for President today announced a major new feature of MittRomney.com –"Five Brothers," the Romney campaign blog – and that Governor Mitt Romney is participating in two new online initiatives. These new online tools allow the American people to interact directly with Governor Romney and members of the Romney family.
These innovative, new-media technologies all offer unprecedented opportunities for voters to share their views and ideas with Governor Romney while learning about his vision for meeting the new generation of challenges facing our nation.
The new interactive features include: "Five Brothers," the Romney campaign blog, The You Choose '08 Spotlight on YouTube, and Yahoo! Answers.
"Five Brothers," The Romney Campaign Blog:
Launched this morning by Governor Romney's five sons - Tagg, Ben, Josh, Craig and Matt - "Five Brothers" will feature the brothers' posts, video and photos from the campaign trail. Governor and Mrs. Romney will occasionally contribute as well. Supporters are encouraged to comment, share their thoughts and discuss the campaign.
To view "Five Brothers" and watch Tagg Romney's video introduction, please visit: http://fivebrothers.mittromney.com
You Choose '08 Spotlight On YouTube:
Governor Romney is the first 2008 presidential candidate to participate in the You Choose '08 Spotlight in a completely unprecedented use of video on the web. Rarely do presidential candidates have the chance to communicate with such a large number of voters and directly solicit their ideas and input. Governor Romney is using his week in the spotlight to ask the YouTube community what they believe is the single greatest challenge facing America and what they would do about it. By the end of his spotlighted week, Governor Romney will record additional web videos with his thoughts on the numerous video responses that are already being submitted.
To view Governor Romney's video and post your response, please visit: http://www.youtube.com/mittromney
Yahoo! Answers:


In anticipation of Tax Day, Governor Romney has partnered with Yahoo! to ask the Yahoo! Answers community how they would change the tax code to ease the burden on families and promote growth and innovation. Governor Romney's question, coupled with a video on his tax philosophy, has been featured on the homepage of Yahoo!, the most visited web site on the Internet, and will receive thousands - if not tens of thousands - of answers.
To answer Governor Romney's question and offer your opinion, please visit: http://answers.yahoo.com/question/index?qid=20070410092341AAxnl7B
Mitt Romney, Press Release - Romney For President Takes Part In New Online Initiatives Online by Gerhard Peters and John T. Woolley, The American Presidency Project https://www.presidency.ucsb.edu/node/296592