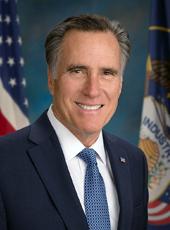 Press Release - Romney for President Releases New Web Video, "Obama Isn't Working: Right to Work"
Today, Romney for President released a new web video, "Obama Isn't Working: Right To Work." The video highlights Right to Work legislation's positive effect on businesses and their ability to keep workers.
To View "Obama Isn't Working: Right To Work" Please See: http://mi.tt/nWuWuf
Script For "Obama Isn't Working: Right To Work"
FRED KFOURY (Manchester, NH, 8.2.11): "Right to Work is legislation that would give the employee the ability to join or not to join a union and have that choice within a company. This is an extended family. And if you think I'm kidding you come here and see. It is a family. I'm Fred Kfoury, Jr., President and CEO of Central Paper Products, Manchester, New Hampshire. The company was started in 1948. I joined the company in 1964 and have been here ever since. The struggle, the struggle, for us, few years have been rather difficult. I guess the best analogy is to say that if you have a nine inch pie, the nine inch pie isn't getting any bigger and if you want to grow your business you have to take a bigger piece of the pie. I believe that if a union were here, at Central Paper, that it would inhibit our ability to grow the business by placing a third party between the company and the employees. I have reasonable confidence that my employees are happy working for Central Paper. The unions are changing the rules on, or want to change the rules, the National Labor Relations Board on how they can vote, etc. It's just childish. You know, it makes me all the more want to believe that Right to Work is the way to go. This is a family owned business and I consider them part of the family. What if they don't want to join the union and the union says you have to join? What happens to them? Do they have to leave the company because it's a union house? To me, that's absolutely wrong. Absolutely wrong. We live in the 'Live Free Or Die' state, and they can damn well choose whether they want to join an organization or not join an organization."
Mitt Romney, Press Release - Romney for President Releases New Web Video, "Obama Isn't Working: Right to Work" Online by Gerhard Peters and John T. Woolley, The American Presidency Project https://www.presidency.ucsb.edu/node/297797