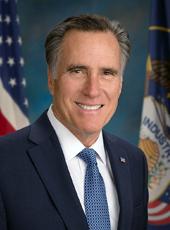 Press Release - Romney For President Launches New Radio Ad, "Ann On Family"
FOR IMMEDIATE RELEASE

CONTACT: Kevin Madden (857) 288-6390
Boston, MA – Romney for President today launched its newest radio ad, "Ann On Family." In this ad, Ann Romney talks about her devotion to her family and what it was like raising five sons. Governor Romney and Mrs. Romney strongly believe that the most important work being done in America today is the work being done within the four walls of the American home.
The ad will begin airing today in Iowa and New Hampshire. Script and audio link are below.
Script For "Ann On Family" (Radio:60):
ANN ROMNEY: "The most common question I get is 'How did you guys meet?' It's always so fun to tell that story."
ANNOUNCER: "Ann Romney talks about her husband Mitt Romney."
ANN ROMNEY: "We met in high school at a party, and we've been going steady ever since.
"We've been married 38 years. We have five sons, lovely sons, and ten grandchildren.
"I was always looking for that girl. I had to wait until my first granddaughter. Finally, I get to buy pink!
"Mitt says his greatest success is being able to say 'I've been a good father, and a good husband.'
"Sometimes, I'd be home with those five boys, and it was rough. They were, they were pretty crazy boys. And they were wild.
"He'd call home and remind me that what I was doing was much more important than what he was doing.
"Mitt says there's no work more important than what goes on within the four walls of the American home. And that's the way it was in our home.
"I'm Ann Romney, and if you see us on the campaign trail, please come up and say hello. Or, you can get on the website at MittRomney.com."
GOVERNOR MITT ROMNEY: "I'm Mitt Romney and I approve this message."
ANNOUNCER: "Paid for by Romney for President. MittRomney.com."
To listen to "Ann On Family," please see: www.mittromney.com/Audio/AnnOnFamily.MP3
Mitt Romney, Press Release - Romney For President Launches New Radio Ad, "Ann On Family" Online by Gerhard Peters and John T. Woolley, The American Presidency Project https://www.presidency.ucsb.edu/node/295973