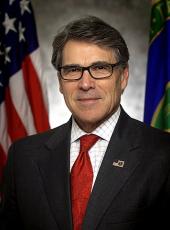 Press Release - Romney Flips On Manmade Global Warming
Pandering in Pittsburgh, Romney's latest positions on warming, carbon caps evolve
Yesterday Mitt Romney ventured into an American hotbed of fossil fuel production - Pittsburgh, PA - and changed positions on global warming and contradicted his own record on capping carbon emissions, just days after vacillating on Question Two in Ohio on the issue of checking public union power.
"Mitt Romney's positions change, often dramatically, depending on the audience or location," said Perry spokesman Ray Sullivan. "Voters need to consider the fact that Romney, in one week, changed positions on manmade global warming, capping carbon emissions, and Ohio's efforts to curb union powers."
In Pittsburgh, Romney said, "My view is that we don't know what's causing climate change on this planet. And the idea of spending trillions and trillions of dollars to try to reduce CO2 emissions is not the right course for us." [1]
Just four months ago in New Hampshire, Romney said, "I believe based on what I read that the world is getting warmer. And number two, I believe that humans contribute to that." [2]
On March 14, 2003, the Cape Cod News reported Romney said, "I think the global warming debate is now pretty much over and people recognize the need associated with providing sources which do not generate the heat that is currently provided by fossil fuels." [3]
Yesterday in Pittsburgh Romney also said, "The EPA should not be regulating carbon dioxide. It is not a pollutant within the meaning of their, of the legislation that formed them. And as a result, I would insist on new legislation making it very clear that the EPA does not have authority to regulate CO2 or to stand in the way of developing our energy resources." [1]
Romney's opposition to regulating CO2 contradicts his own record in Massachusetts. Romney frequently points out he opted Massachusetts out of a regional compact to reduce carbon emissions, but fails to mention he implemented Massachusetts' own carbon reduction plan.
On December 7, 2005, Romney announced his own carbon reduction scheme. The following is an excerpt from the release:
Governor Mitt Romney today announced that Massachusetts will take another major step in meeting its commitment to protecting air quality when strict state limitations on carbon dioxide (CO2) emissions from power plants take effect on January 1, 2006. "Massachusetts continues to be committed to improving air quality for all our citizens. These carbon emission limits will provide real and immediate progress in the battle to improve our environment," Romney said. "They help us accomplish our environmental goals while protecting jobs and the economy." Massachusetts is the first and only state to set CO2 emissions limits on power plants. [4]
SOURCES
[1] Romney Q&A in Pittsburgh, 10/27/11, http://www.youtube.com/watch?v=inE3rnGJZUk
[2] Mitt Romney: Man-Made Global Warming Is Real, 6/3/11, http://www.youtube.com/watch?v=3G598Xno5qU
[3] "Massachusetts Governor Urges Use of Alternative Energy," Cape Cod Times, 3/14/11, http://www.scribd.com/doc/70678444/Massachusetts-Governor-Urges-Use-of-A...
[4] "Romney announces strict new clean air regulations to take effect January 1," Romney press release, 12/7/05, http://www.scribd.com/doc/67881069/Romney-Announces-Strict-New-Clean-Air...
Rick Perry, Press Release - Romney Flips On Manmade Global Warming Online by Gerhard Peters and John T. Woolley, The American Presidency Project https://www.presidency.ucsb.edu/node/297727