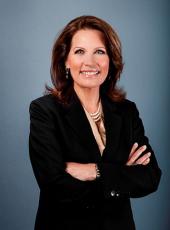 Press Release - Rick Perry's Crony Capitalism: The 2007 Vaccination Executive Order Fiasco
Texas Governor Rick Perry has admitted he was mistaken to issue his 2007 executive order mandating the Gardasil vaccine against a sexually-transmitted disease for 11-year-old girls. However, it remains unclear how much his ties to Merck, Gardasil's maker, influenced this decision. Key advisors to Perry worked for Merck as lobbyists before and after he issued this executive order and Merck donated $6,000 to Perry in 2007. The drug maker stood to make tens of millions off Perry's order until the legislature overturned it.
"Perry's Former Chief Of Staff…Is a Lobbyist for Merck" (Hutchison's TV spot hits Perry ethics, Houston Chronicle website, 2/4/2010: http://blog.chron.com/texaspolitics/2010/02/hutchisons-tv-spot-hits-perry-ethic )
Lobbyist Mike Toomey served as Perry's chief of staff for two years, then went on to lobby for gambling interests and the manufacturer of the HPV vaccine:



"According to [Perry's chief-of-staff Deirdre] Delisi's calendar, she met with Toomey three times in the six months before the order was issued." (Liz Austin Peterson, "Texas Governor's Staff Discussed Vaccine on Day Merck Donated To Campaign," The Associated Press, 2/22/2007)
"Merck stands to make millions of dollars as Gardasil becomes a mandatory vaccination in Texas and billions if other states follow Texas' lead. A three-dose regimen costs $360 and Perry set aside $29 million so uninsured girls and women will have access to the vaccine." (Editorial, "Perry's Power Play Aside, HPV Vaccination Is Wise Thing To Do," Austin American-Statesman, 2/6/2007)
Internal Perry office emails show frequent contact and coordination with Merck lobbyists, such as Mike Toomey and Lara Keel, in the weeks leading up to Perry's decision on the executive order.
Michele Bachmann, Press Release - Rick Perry's Crony Capitalism: The 2007 Vaccination Executive Order Fiasco Online by Gerhard Peters and John T. Woolley, The American Presidency Project https://www.presidency.ucsb.edu/node/298705