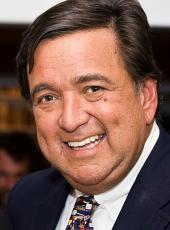 Press Release - Richardson Calls for US Leadership and Action to Stop Darfur Genocide
Richardson tells Global Darfur Days rally time is running out- waiting just means more people will die
SAN FRANCISCO, CA - New Mexico Governor Bill Richardson today challenged the Bush administration to take significant and meaningful action to help end the deadly violence taking place in the Darfur region of Sudan. The Governor told the crowd of people attending the Global Darfur Days rally in San Francisco that the people of Darfur want to know when the world is going to help.
"Time is running out for the people of Darfur. The people there cannot wait much longer, for waiting means more death, more broken families, more children without a future," said Governor Richardson. "This is a defining moment for the United States. We have an opportunity to lead the world in taking action to end the killing in Darfur and we must not blow it."
The Governor, who is seeking the 2008 Democratic Presidential nomination, is the only candidate who has toured the troubled Darfur region of Sudan, negotiated the release of hostages and prisoners from Sudan, and brokered a cease-fire between rebel groups and the Sudanese government.
Governor Richardson outlined his strategies for US leadership on Darfur:
First, America must make peace in Darfur a much higher priority. I agree with Save Darfur--we need full-time, high-level US diplomacy dedicated to ending this crisis.
Second, America must engage Sudan's economic and political partners--China Pakistan, Malaysia, Saudi Arabia, Jordan and the Arab League to build a multilateral coalition with real leverage. That could begin by endorsing the Arab League's commitments on Darfur--to aid the African Union's mission, to fund development in Darfur, and to support the UN hybrid force in Sudan.
Third, we should deploy a UN peacekeeping force to eastern Chad to prevent a regionalization of the conflict. America should join other wealthy countries to fund refugee camps in neighboring countries and assure that those weak states bend to accommodate, but do not break from the pressure.
Fourth, we should use our full diplomatic weaponry --offering incentives for compliance and threatening multilateral sanctions for resistance to both the Government of Sudan and the various rebel groups.
Fifth, we must develop agreed upon negotiating positions among the rebel factions, to assure that any common resolution won't be quickly undone by one dissatisfied rebel group.
Last, America should join the International Criminal Court.
"It's time for America to live up to its own ideals. It is time to do the right thing. It is time to Save Darfur," added the Governor.
Governor Richardson has dealt extensively with Africa and Sudan during his career, as a Congressman, US Ambassador to the United Nations, Secretary of Energy, and even as two-term Governor of New Mexico:
In 1996 Governor Richardson secured the release of pilot John Early of Albuquerque, NM, and two Red Cross workers who were being held hostage by Sudanese rebels,
In September, 2006 Governor Richardson negotiated with President al-Bashir and secured the release of Pulitzer Prize-winning journalist (and New Mexico resident) Paul Salopek and two colleagues from Chad. The trio had been arrested and charged with espionage,
In January, 2007 Governor Richardson met in relocation camps with Sudanese people displaced by the fighting, and negotiated a cease-fire between the government and rebel leaders in Darfur.
Bill Richardson, Press Release - Richardson Calls for US Leadership and Action to Stop Darfur Genocide Online by Gerhard Peters and John T. Woolley, The American Presidency Project https://www.presidency.ucsb.edu/node/294663