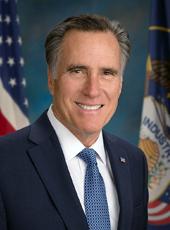 Press Release - Policy Briefing: Repealing McCain-Feingold
FOR IMMEDIATE RELEASE

CONTACT: Kevin Madden (857) 288 - 6390
Governor Romney's Call To Restore The American People's Power To Participate Fully In Their Elections:


Governor Mitt Romney Is Calling For The Repeal Of McCain-Feingold. Governor Romney believes that McCain-Feingold restricts our First Amendment rights and is bad public policy. He believes we should enact reforms that promote transparency and disclosure, preserve grassroots activism and protect the ability to criticize or endorse current officeholders and candidates.
- Governor Romney Will Fight To Restore The Free Speech Rights Of The American People. Political speech is at the heart of the First Amendment. The American people must be allowed to advocate for their candidates and their positions without burdensome limitations. For example, McCain-Feingold prohibits some nonprofits from broadcasting messages that mention the name of a federal candidate within 30 days of a primary or in the months leading up to the general election. This Free Speech Blackout Period – also called the "electioneering communications ban" – is at odds with a free and open issues debate and should be repealed.
- Governor Romney Believes Grassroots Organizations And Activism Should Be Encouraged, Not Restricted. Grassroots activities are protected by the First Amendment and play a crucial role in elections. Rather than encourage debate on issues of public importance, McCain-Feingold has silenced some of these groups, empowered special interest groups, and protected incumbents in federal office. McCain-Feingold also has opened the door to additional regulation of grassroots organizations, which is exactly the wrong direction.
- Governor Romney Believes That There Must Be More Transparency And Disclosure In Campaign Finance. McCain-Feingold has not accomplished its stated goals of reducing the role of money or special interests in politics. Instead, it has driven money into secret corners and given more power to hidden special interests. Governor Romney believes we must have more transparency and disclosure in the process, rather than more restrictions and censorship of political speech.
The American People Have The Right To Engage In The Democratic Process Without Burdensome And Technical Federal Limitations:
Americans Must Be Able To Safely Exercise First Amendment Rights Without A Team Of Lawyers. In 2004, the group Wisconsin Right to Life wanted to run grassroots radio and television ads urging people in Wisconsin to contact their Senators (which the ads mentioned by name) and ask them to oppose the ongoing filibusters of President Bush's judicial nominees. A provision in McCain-Feingold, however, was used to argue that the ads were illegal. A lower court has ruled that the provision is unconstitutional when applied to such grassroots activities and the case is now under review by the U.S. Supreme Court in the cases of FEC v. Wisconsin Right to Life and McCain v. Wisconsin Right to Life. Lawsuits simply should not be required for citizens to advocate a particular political position and participate in the democratic process.
Governor Romney Believes We Should Enact Campaign Finance Reforms That Are Guided By Three Core Principles:


- Promoting Transparency And Disclosure;

- Protecting The First Amendment And The Ability To Criticize Or Endorse Current Officeholders And Candidates;

- Preserving Grassroots Activism.
Mitt Romney, Press Release - Policy Briefing: Repealing McCain-Feingold Online by Gerhard Peters and John T. Woolley, The American Presidency Project https://www.presidency.ucsb.edu/node/296803