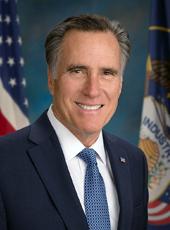 Press Release - Policy Briefing: Protecting American Taxpayers
FOR IMMEDIATE RELEASE

CONTACT: Kevin Madden (857) 288-6390
Governor Romney's Initiative To Protect American Taxpayers:
To Protect American Taxpayers, Governor Mitt Romney Calls On Congress To Re-Impose A Three-Fifths (60%) Supermajority Requirement To Raise Taxes. While Governor Romney is committed to lowering taxes, and as President will fight any proposed tax increase, he recognizes that all steps must be taken to prevent tax hikes. Congress should not be able to increase taxes on a political whim and with a simple majority.
- Democrats In Congress Have Made It Easier To Raise Taxes. When Republicans took control of Congress in 1995, they enacted a House rule requiring a three-fifths vote to impose an income tax hike. After the Democrats took control in 2007, their first vote setting House rules rendered the three-fifths vote requirement ineffective. House Democrats now allow a simple majority vote to waive the three-fifths majority, making it easier to raise taxes and damage the economy.
Governor Romney's Lower Taxes Agenda:
To Ensure America's Continued Economic Growth, Governor Romney Will Fight To Cut Taxes For All Americans. Lower taxes are a key to ensuring continued economic growth and job creation.
- Governor Romney Was The First Potential 2008 Presidential Candidate To Sign The "Taxpayer Protection Pledge" Promising To Oppose Any Effort To Increase Taxes.
- Governor Romney Will Make The Bush Tax Cuts Permanent. Governor Romney believes making the Bush Tax Cuts permanent is the first step to ensuring that Americans are able to keep more of their hard-earned money.
- Governor Romney Proposes Lower Tax Rates For All Americans. This approach is fair, simple and extends the pro-growth benefits of tax rate cuts to all Americans.
- Governor Romney Will Fight To Abolish The Death Tax. It is unfair to tax the American people three times: once when the earn it; second when they invest and receive income from those investments; and third when they die.
- Governor Romney Proposes A Savings Incentive Plan. Middle-class Americans will be able to save and earn interest, dividends and capital gains tax free. We need to end tax penalties on savings and investments for middle class families.
- Governor Romney Believes Our Corporate Tax Rate Must Be Competitive With The Rest Of The World. The United States has one of the highest corporate tax rates in the world. We simply cannot afford for future economic growth to have a tax rate that is out of alignment with the other major economies of the world.
- Governor Romney Has A Record Of Fighting For Lower Taxes. As Governor of Massachusetts, he turned a $250 million retroactive capital gains tax increase into a $250 million refund, made the investment tax credit permanent, passed sales tax holidays, gave property tax breaks to seniors, and in each of his last three years in office, submitted a budget that cut the income tax.
Mitt Romney, Press Release - Policy Briefing: Protecting American Taxpayers Online by Gerhard Peters and John T. Woolley, The American Presidency Project https://www.presidency.ucsb.edu/node/296698