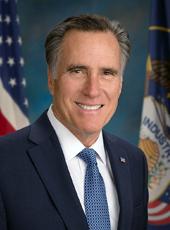 Press Release - Policy Briefing: Governor Romney's Global Initiative For Values and Freedom
FOR IMMEDIATE RELEASE

CONTACT: Kevin Madden (857) 288-6390
Key Excerpts (As Prepared For Delivery):


Governor Romney: "I know that our liberal friends shake their head when a conservative talks of a nuclear Iran, or bio-terror, or global Jihad. But for conservatives like me, facing reality is not a source of fear. It is a source of confidence. I am convinced that America - and our friends - can overwhelm any threat, but only if we acknowledge it, confront it, and respond thoughtfully and strategically." (Governor Mitt Romney, Remarks At The AEI World Forum, Beaver Creek, CO, 6/21/07)
Governor Romney: "But the integration, sustainability, and breadth of this war against violent Jihad must now take on a new dimension. We must move from tactics to strategy." (Governor Mitt Romney, Remarks At AEI World Forum, Beaver Creek, CO, 6/21/07)
Governor Romney: "I believe America must establish a Special Partnership Force, with a core leadership drawn from Army Special Forces personnel training in working with civilian governments and Intelligence personnel. This force would work hand-in-glove with local host governments. Together, in partnership, they would seek to target and separate terrorists from the local population, and to disrupt and defeat them. They would have the authority to call in all elements of civil assistance and humanitarian aid. And, where they felt it was necessary, they could call in Delta and SEAL resources. Their goal is to build national institutions of stability and freedom, and to promote the rule of law and human rights." (Governor Mitt Romney, Remarks At AEI World Forum, Beaver Creek, CO, 6/21/07)
Click Here To View Governor Romney's PowerPoint Presentation: http://www.mittromney.com/News/Photo-Albums/AEI_PowerPoint
Governor Romney's Global Initiative For Values And Freedom:
Today, Governor Romney Outlined His Global Initiative For Values And Freedom – A Comprehensive Strategy To Defeat Radical Jihad, Ensure American Security And Advance Freedom And Human Rights Across The Globe. To defeat the global jihadist threat, Governor Romney believes we must have a truly global strategy that combines our efforts with others, brings more tools of our national power to bear and implements specific, tailored strategies for every nation at risk. The strategy includes the creation of a new force to undermine jihadist efforts and win hearts and minds in contested areas.
Governor Romney Will Create The Special Partnership Force (SPF) To Mobilize All Elements Of Our National Power In Contested Areas To Defeat Jihadists. To meet today's challenges, we must mobilize and integrate all elements of national power in unstable areas where traditional civilian agencies cannot operate effectively and traditional military power alone cannot succeed. The Special Partnership Force will integrate all elements of national power under a new force with leadership drawn from a core group of our Army Special Forces trained to work with civilian governments and intelligence personnel to form a new capability that is:
- Focused On Locally-Targeted Efforts To Win Support In The Community While Identifying, Isolating And Eliminating Terrorist Elements.

- Highly Integrated And Able To Mobilize All Elements Of National Power, Including Humanitarian And Development Assistance And Rule Of Law Capacity Building.

- Closely Coordinated In Partnership With Local Governments.

- Intelligence Driven.

- Agile And Flexible In Its Operations.

- A Sustainable Effort In Contested Areas And Sanctuaries Of Jihadist Groups.


The SPF Will Build On A Long History Of Successful Efforts Against Terrorists And Insurgent Groups. While a new capability, this force draws on the lessons learned from a long history of successful efforts against terrorist and insurgent groups, including U.S. efforts under the Office of Strategic Services (OSS) in World War II, post-9/11 efforts in Afghanistan, and recent Special Forces efforts in the Philippines.
As Part Of His Strategy, Governor Romney Will Strengthen American Capabilities And Revitalize Partnerships. America must move beyond our response to 9/11 and build a foundation for future security by acting to:
- Protect The Homeland: While there has been much emphasis on protecting facilities and responding to attacks, a key priority must be prevention. Today, protecting the homeland must begin far from home. Intelligence and law enforcement efforts able to address threats before they reach our shores must be a priority for U.S. and international action. This will demand new U.S. capabilities, stronger international alliances and integration of our federal actions with international, state and local efforts.
- Strengthen Intelligence By Eliminating Bureaucracy And Moving Resources To The Field: During the Clinton Administration, our intelligence community was critically weakened. The CIA workforce was slashed by almost 20% and recruitment reduced dramatically, undermining effective human intelligence. We have started to restore resources but Washington's response has focused on creating a new, expanded and duplicative bureaucracy in the Directorate of National Intelligence. We need to eliminate duplicative efforts, revitalize recruitment and prioritize efforts.
- Strengthen The Military: The Clinton Administration also devastated our military capabilities and left us dangerously unprepared. Today we need to add at least 100,000 more troops and commit to spending at least 4% of our Gross Domestic Product to the defense of our country. Promises to support our troops mean little without devoting the resources needed for the equipment, modernization, training, and health care that is critical to our military and their families.
- Strengthen Civilian Efforts And Strategic Planning: Many of our civilian national security and foreign policy structures were created decades ago. The lack of adequate planning and preparation for Iraq is one illustration of the breakdown of these Cold War capabilities. We need to ensure our civilian instruments have the ability to build joint efforts among our civilian agencies, and we need to empower Regional Deputies with clear lines of authority, budgets and responsibility to develop and execute regional plans and strategies. The National Security Council (NSC) needs strengthened capabilities to strategically integrate all elements of national power. NSC staff must be empowered and accountable for reaching out to divergent viewpoints and challenging policies and proposals.
- Strengthen Global Alliances: The failure of efforts such as the United Nations Human Rights Council has given multilateralism a bad name. But America's strength is amplified when it is combined with the strength of other nations. We need to expand alliances such as NATO and efforts among the world's leading nations to face the new threat of radical Jihad and increase our homeland security. We need to build global and regional capacities and networks of law enforcement and intelligence officials to confront Jihadists and other transnational threats.
- Launch A New Type Of Marshall Plan Unifying Non-Military Sources Of Power To Support Moderate Muslims: As President, Governor Romney will call together our Middle East allies and the major nations of the developed world to establish a Partnership for Prosperity and Progress. This Partnership will assemble the resources of all developed nations to assure that threatened Islamic states have public schools, micro-credit and banking, the rule of law, human rights, basic health care, and competitive economic policies. Resources would be drawn from public and private institutions, and from volunteers and NGOs.
Mitt Romney, Press Release - Policy Briefing: Governor Romney's Global Initiative For Values and Freedom Online by Gerhard Peters and John T. Woolley, The American Presidency Project https://www.presidency.ucsb.edu/node/296366