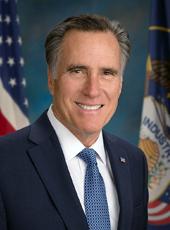 Press Release - Policy Briefing: Giving the President Stronger Tools to Cut Spending
FOR IMMEDIATE RELEASE

CONTACT: Kevin Madden (857) 288 - 6390
Governor Romney's New Initiative To Cut Spending:
Today, Governor Mitt Romney Outlined A New Initiative To Give The President Added Authority To Cut Spending In Washington. Governor Romney believes the President has an important role to play in the budget process, but that Presidential authority has been unjustifiably curbed in recent decades. With the proliferation of earmarks and with Congress unwilling to make tough spending choices, it is clear we need to re-insert the President into the budget process.
Governor Romney Proposes Giving The Executive Branch The Authority To Spend Up To 25% Less Than Congress Appropriates. The amount of money Congress tells the President to spend should be a spending ceiling, not a final price tag.
- Until The Early 1970s, Presidents Could Spend Less Than The Amount Congress Appropriated. Utilizing the tool of "impoundment," Presidents had the option of not spending all the money Congress appropriated. For example, Congress could appropriate $1 billion toward a project, and the President could spend any amount up to $1 billion. But this authority was challenged in court and the Supreme Court ruled against the President. As a result, a $1 billion appropriation now means almost exactly that – the President is forced to fully fund every project Congress appropriates unless the executive branch petitions the Congress using a cumbersome and not always successful process.
- Presidents Have Also Fought A Losing Battle For A Line-Item Veto. Governor Romney believes Presidents should have the same line-item veto that he had as governor. Governor Romney vetoed hundreds of spending appropriations and believes if Congress will not cut spending itself, then the President should have the line-item veto.
- Governor Romney's Proposal Is An Alternative To The Line-Item Veto That Congress Could Enact Right Now. Presidents and members of Congress of both parties have argued for the line-item veto for years. Even though Governor Romney strongly supports the line-item veto, he believes action must be taken now. This proposal, whereby Congress grants authority to the President and the executive branch to reduce spending on an annual basis, could be enacted now. It is a real solution to an immediate problem.
Mitt Romney, Press Release - Policy Briefing: Giving the President Stronger Tools to Cut Spending Online by Gerhard Peters and John T. Woolley, The American Presidency Project https://www.presidency.ucsb.edu/node/296708