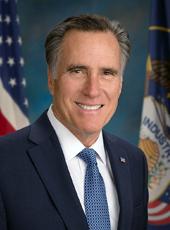 Press Release - Policy Briefing: Expanding Economic and Political Freedom in the Americas
FOR IMMEDIATE RELEASE

CONTACT: Kevin Madden (857) 288 - 6390
Governor Romney's Call To Stand With The People Of The Americas And Against Tyrants:
Today, Governor Mitt Romney Called For A Renewed Partnership With Our Neighbors In The Western Hemisphere And Set Forth A Seven-Point Plan Of Action. Governor Romney believes the nations of the Americas are our natural partners and that our prosperity and security require robust cooperation.
- The Region Includes Two Of The United States' Three Largest Trading Partners And Some Of The Fastest Growing Markets For U.S. Exports. Economic reforms and trade have strengthened the economies of the United States and our regional allies, providing opportunities to citizens throughout the Hemisphere.
- Three Of The United States' Top Four Energy Suppliers Are In Our Hemisphere. Ensuring that the United States has a stable supply of energy is key to our economic and national security.
- Working With The Nations Along Our Land And Sea Borders Is Vital To Our Homeland Security. With over 7,500 miles in land borders and a large maritime border in the Caribbean, cooperation with our partners in the region is necessary to stop foreign threats from reaching U.S. soil or undermining peace and democracy in the region.
Governor Romney Put Forth A Seven-Point Plan For Reinvigorating Our Partnership With The People Of The Americas:
First, We Must Continue To Isolate Castro With Economic And Diplomatic Sanctions. America will never back down to the Castro brothers. There will be no accommodation, no appeasement. There will be no end to our insistence that political prisoners are set free, and that Cubans themselves are finally given the privileges that today are enjoyed only by Castro's cronies, and by foreign tourists. After 50 years, with so much suffering, so much sacrifice, we will not relent until the day when the Castro brothers meet their ignominious end and their history is written among the world's most reviled despots, tyrants and frauds.
Second, We Must Help Our Friends. Foreign aid and foreign investments must be focused on those who stand alongside us. In spite of great progress over the last few decades, tens of millions in the Western Hemisphere still live in poverty. United States aid and investment programs promote transparency and the economic and political reforms needed to spur development.
Third, We Must Once Again Act To Inform Public Opinion In Latin America. We should use our world renowned media and communications savvy to spread the truth about American freedom, and Castro tyranny. New strong-men ('caudillos') must not reverse the Hemisphere's hard-fought economic and political freedoms. The United States and our partners in the region must continue to reject the policies of leaders such as Venezuela's Hugo Chavez that move to consolidate power, limit dissent and revert to failed socialist policies.
Fourth, We Must Improve Our Economic Ties. The President has negotiated vital free trade agreements with Latin American neighbors like Peru, Colombia and Panama, but some Democrats in Congress are so beholden to their labor bosses, that they have refused to pass them. It is time to put the interests of humanity and of the nation first.
Fifth, We Must Rebuild Relationships Of Respect And Trust And Friendship. Our Latin American friends must always feel welcome in the White House.
Sixth, As We Finally And Belatedly Solve The Problem Of Illegal Immigration By Securing The Border, We Must Reaffirm Our Appreciation Of Legal Immigration. We are a nation of immigrants, and they have contributed a great deal to our culture of hard work, entrepreneurship, faith in God, love of family, and respect for human life.
Seventh, We Must Never Ignore Latin America Again. It is a great deal easier to prevent a crisis than to solve one. Since the end of the Cold War and since the terror of 9/11, America has become so preoccupied with other regions that we have forgotten our friends in our own Hemisphere. We need robust cooperation to expand opportunities in the Hemisphere and address common threats such as drug trafficking and terrorism.
Mitt Romney, Press Release - Policy Briefing: Expanding Economic and Political Freedom in the Americas Online by Gerhard Peters and John T. Woolley, The American Presidency Project https://www.presidency.ucsb.edu/node/296657