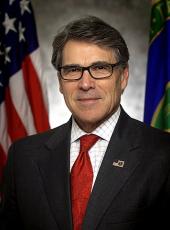 Press Release - Perry Leads - National Review
Stanley Kurtz of the National Review confirms that Gov. Perry dominated Wednesday's presidential debate. Gov. Perry touted his unmatched record on job creation and his campaign to get America working again:
This was a very successful debate debut for Rick Perry. It confirms his position as the leader of the field. As of now, this race is a Perry-Romney duel, but Perry's the one to beat. Romney and Perry were well matched tonight, but Perry's appeal to the base means he's got a leg up over Romney just by fighting to a draw, which he did at least, if not better.
Gov. Perry presided over the creation of over 1 million jobs, while President Obama has seen the destruction of nearly 2.5 million jobs.
The jobs issue has still got to be up front, but tonight's debate shows how that's possible, even as the entitlement issue gets some attention. All in all, a successful debate for all the candidates, and for the party. The field is maturing, and Obama is vulnerable.
Help Gov. Perry continue the momentum by sharing this article with your friends and family on facebook, on twitter, and through email!
The full article from National Review
Rick Perry, Press Release - Perry Leads - National Review Online by Gerhard Peters and John T. Woolley, The American Presidency Project https://www.presidency.ucsb.edu/node/297919