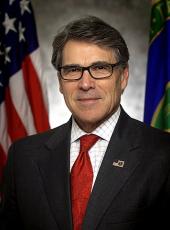 Press Release - Perry Campaign Releases New Ad: "Politically Correct"
AUSTIN — The Perry campaign today released a 30-second television advertisement entitled "Politically Correct," which will air on national cable and Iowa broadcast and cable.
"As the only non-Washington, non-establishment candidate left in the race for the Republican nomination, Gov. Perry is committed to seriously overhauling Washington and telling the American people the truth," said Perry campaign communications director Ray Sullivan. "As president, he will work to break the direct links between Washington, D.C., and Wall Street, start foreign aid decisions for every country at zero, and fix social security."
"Politically Correct" Script:
Gov. Perry: "Washington is the capital of political correctness, where double speak reigns and the truth is frowned upon."
Text: "Washington Double Speak"
"You can't say that Congressmen becoming lobbyists is a form of legal corruption…"
Text: "Congressmen Become Lobbyists"
"Or that we give aid money to countries who oppose America…"
Text: "Money to America's Opponents"
"Or that Washington insiders are bankrupting social security…"
Text: "Bankrupting Social Security"
"You and I know it's true….but not politically correct."
"I'm Rick Perry, an outsider who will overhaul Washington and tell you the truth, and I approve this message."
Text: Approved by Rick Perry and paid for by RickPerry.org, Inc.
Rick Perry, Press Release - Perry Campaign Releases New Ad: "Politically Correct" Online by Gerhard Peters and John T. Woolley, The American Presidency Project https://www.presidency.ucsb.edu/node/298145