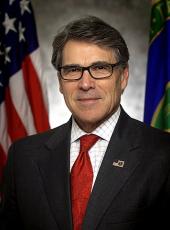 Press Release - Perry Campaign Releases New Ad, "Fox"
Asking Washington insiders to overhaul Washington is asking fox to guard henhouse
AUSTIN - The Perry campaign today released a 30-second television advertisement entitled "Fox," which will air on Iowa broadcast and cable.
"Senator Santorum, Congressmen Ron Paul and Newt Gingrich and Congresswoman Michele Bachmann have long backed congressional earmarks and pork.  Expecting them to overhaul Washington is asking a fox to guard the henhouse," said Perry campaign spokesman Ray Sullivan. "Rick Perry never served in Washington and has strongest, most credible plan to overhaul Washington by creating a part-time Congress and cutting their pay, staff, and meeting time in half."
"Fox" Script:
Announcer: "The fox guarding the henhouse is like asking a Congressman to fix Washington: bad idea."
"Their years in Congress left us with debt, bailouts."
"Congressmen get paid $174,000 a year. We get the bill."
"We need a solution."
Gov. Perry: "That's the reason I've called for a part-time Congress. Cut their pay in half, cut their time in Washington in half, cut their staff in half, send them home. Let them get a job like everybody else back home has."
"I'm Rick Perry, and I approve this message."
Text: Approved by Rick Perry and paid for by RickPerry.org, Inc.
Rick Perry, Press Release - Perry Campaign Releases New Ad, "Fox" Online by Gerhard Peters and John T. Woolley, The American Presidency Project https://www.presidency.ucsb.edu/node/298999