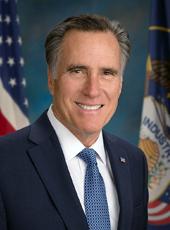 Press Release - Open Markets on Terms that Work for America
"Free trade between the United States and our allies in Latin America will be crucial to our security and prosperity in the twenty-first century." – Mitt Romney Today, at the Tampa Port Authority, Mitt Romney discussed the important role that free trade must play in strengthening both America's economy and its alliances throughout the Western Hemisphere. Romney criticized President Obama for taking precisely the wrong approach in the region, neglecting Latin American allies while reaching out to nations that work against America's interests and values.
"Over the last decade, Latin America has been our fastest growing trading partner," said Romney. "But we have only begun to tap the potential of economic partnerships in the region. We must continue to expand access for our businesses and workers in these markets, while using trade to deepen our relationships with allies and isolate adversaries."
Romney emphasized the role that his proposed Reagan Economic Zone would play in achieving these goals. The United States has Free Trade Agreements with ten Latin American nations, covering markets with nearly $1 trillion in GDP and facilitating more than $100 billion in bilateral trade, but those nations do not necessarily have agreements with each other.
"Free Trade Agreements have enormous value," said Romney. "But we must also form an economic zone in which nations committed to free enterprise and playing by the rules can all trade freely with each other." Romney explained that the Reagan Economic Zone would not only give the United States an ever-growing international market for its goods and services, but also promote economic and political freedom. Allies throughout the Western Hemisphere would be natural members of such a trading bloc, while adversaries still clinging to authoritarianism would be further isolated.
"As I explained in last week's debate, Latin America is a region whose opportunities and threats require much greater attention than they receive today," said Romney. "A robust trade agenda will be crucial to realizing those opportunities and countering those threats."
Romney spelled out the specific policies he would pursue to expand American access to foreign markets, grow exports, and create jobs:
Advance Free Trade Agreements
Promptly submit trade agreements to Congress instead of using them as political bargaining chips, and continue to expand the zone of countries in which American companies are welcomed to compete:
Reestablish the President's Trade Promotion Authority
Conclude Trans-Pacific Partnership with key Asian allies
Pursue new bilateral agreements, focusing on South America
Create A Reagan Economic Zone
Forge a new partnership with like-minded nations genuinely committed to open markets and fair competition:
Establish agreements focused on areas of particular interest to the United States like services and intellectual property
Provide unparalleled, mutual market access to all participants
Welcome the participation of any nation that abides by the principles of free trade and promotes competition on fair terms
Work together to pressure other nations to play by the rules
Increase Enforcement Resources
Give the Commerce Department, the Office of the U.S. Trade Representative, and Customs and Border Protection the tools and support to vigorously protect American trading interests:
Crack down on imports that circumvent trade rules or violate intellectual property rights
Pursue all WTO claims against other countries engaging in unfair trade practices at the expense of American businesses
Encourage American businesses to come forward with complaints and support their efforts to pursue remedies
Confront China Directly
Lay out a clear series of steps that the Chinese must take to become a responsible participant in the global economy, and a clear series of consequences that would accompany failure to make rapid progress down that path, such as:
If China continues to block procurement from foreign firms,
• End U.S. government procurement from China If China continues to manipulate its currency,
• Formally declare China to be a currency manipulator
• Impose associated countervailing duties If China continues to unfairly subsidize its domestic producers, interfere with foreign competitors, and pursue an "indigenous innovation" policy by coercing and stealing from foreign firms,
• Impose punitive tariffs on Chinese products for which China provides anti-competitive assistance
• Work with other developed nations to impose intellectual property sanctions, blocking the transfer into China of technologies that China has prioritized In response to all of these practices,
• Use Reagan Economic Zone to confer benefits on genuine free trading nations from which China is excluded so long as its unfair practices continue
Mitt Romney, Press Release - Open Markets on Terms that Work for America Online by Gerhard Peters and John T. Woolley, The American Presidency Project https://www.presidency.ucsb.edu/node/298313