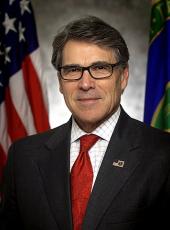 Press Release - Obama's Environmentalist Army Declares War on West Virginia Jobs
President's agenda will kill 7,000 mining jobs nationwide
Gov. Rick Perry's presidential campaign today is calling upon President Obama to freeze proposed mining regulations that will kill good jobs in West Virginia, increase dependence on foreign energy sources and raise electricity prices for consumers nationwide. Today Gov. Perry is visiting West Virginia, where he will continue to share his record and vision of fiscal conservatism and job creation.
"President Obama claims to be a 'warrior for the middle class,' but his job-killing regulatory policies are hammering middle class families already struggling to make ends meet," said Perry spokesman Mark Miner. "The president should freeze the proposed federal regulations endangering thousands of West Virginia jobs and the very existence of the industry that provides 44 percent of America's electricity."
The Perry campaign cited the U.S. Office of Surface Mining's rewrite of the Stream Buffer Zone Rule, which could kill as many as 7,000 coal mining jobs nationwide, or 10 percent of industry total, according to the agency's own estimates.
"Our families cannot afford four more years of a president sacrificing thousands of jobs and crippling American energy production so he can energize his liberal political base," said Miner.
President Obama's policies indicate that he is intent on shutting down the U.S. coal industry, as he admitted in a 2008 interview: "So if somebody wants to build a coal-powered plant, they can; it's just that it will bankrupt them because they're going to be charged a huge sum for all that greenhouse gas that's being emitted."[1]
The president's ideologically driven objectives on greenhouse gases are so extreme, in fact, that the EPA recently admitted it would require 230,000 new federal bureaucrats to fully implement the terms of the Clean Air Act. The agency's admission confirms that the Clean Air Act was never intended to apply to greenhouse gases. Rather than simply concede that fact, the Obama administration has attempted to rewrite the Clean Air Act to satisfy its radical agenda of regulating the entire economy based on emissions.
"Gov. Perry knows we do not have to sacrifice our economy to protect our environment, and we do not have to pit our health against our jobs," said Miner. "Even President Obama realizes that his environmental extremism is hurting the economy, and that's why he reluctantly backed off enforcement of smog rules. But if the president is serious about creating jobs, he will freeze all proposed federal regulations for six months, starting today."
Rick Perry, Press Release - Obama's Environmentalist Army Declares War on West Virginia Jobs Online by Gerhard Peters and John T. Woolley, The American Presidency Project https://www.presidency.ucsb.edu/node/297834