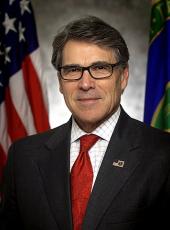 Press Release - ObamaCare Undermined by Study that RomneyCare Killed 18,000 Jobs, Cost $8 billion
If RomneyCare kills 18,000 jobs, imagine ObamaCare's impact on U.S. jobs and economy
AUSTIN — President Obama's socialized medicine plan was dealt a serious blow today by a new Beacon Hill Institute study showing that Governor Mitt Romney's "RomneyCare" plan has cost 18,000 jobs and $8 billion.
"If RomneyCare killed 18,000 jobs in Massachusetts, imagine what ObamaCare will do to a U.S. economy already hurting from too much liberalism," said Perry spokesman Ray Sullivan. "These government-mandated health schemes kill too many jobs and cost too much. RomneyCare's job-killing results are another reason ObamaCare must be stopped."
Yesterday, Governor Romney defended RomneyCare at a town hall meeting in Sun Lakes, Arizona, saying, "I like what we did." (1)
A new study released today by the Beacon Hill Institute at Massachusetts's Suffolk University proves Romney's universal healthcare mandate has killed 18,000 jobs, robbed the state of millions in lost investment and slowed the growth of personal income for Massachusetts workers and families. (2)
"Governor Romney's record is 18,000 jobs lost from RomneyCare and 47th in the nation for job creation," Sullivan continued. "America already has a president who is killing jobs with government-run medicine. We can't afford another."
According to the study, Romney's socialized medicine mandate:
Has cost the Commonwealth of Massachusetts 18,000 jobs,
Slowed the growth of personal income for workers and families,
Reduced investment in Massachusetts by between $21.28 million and $29.33 million
Additionally, an earlier study by Beacon Hill found that RomneyCare has cost taxpayers nationwide — not just in Massachusetts — nearly $4 billion in higher Medicaid and Medicare expenditures. Private insurance costs in the state have increased by another $4.3 billion. The Institute calculated the cumulative cost of RomneyCare to be $8.569 billion. (3)
SOURCES:
Mitt Romney town hall, Sun Lakes, AZ, broadcast by CNN, 9/14/11, http://www.youtube.com/watch?v=EUMeac3w5r8
"The Economic Effects of Massachusetts Health Care Reform," Beacon Hill Institute, 9/15/11,http://www.beaconhill.org/BHIStudies/HCR-2011/PR-HealthCareReformPart2-2011-0915.html
"The High Price of Massachusetts Health Care Reform," Beacon Hill Institute, 7/13/11,http://www.beaconhill.org/BHIStudies/HCR-2011/PR-HealthCareReform2011-0627.htm
Rick Perry, Press Release - ObamaCare Undermined by Study that RomneyCare Killed 18,000 Jobs, Cost $8 billion Online by Gerhard Peters and John T. Woolley, The American Presidency Project https://www.presidency.ucsb.edu/node/297553