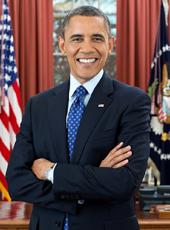 Press Release - Obama Talks Middle Class Tax Fairness with New Hampshire Voters
At roundtable in Nashua, Obama discusses tax fairness with some of the 800,000-plus Granite Staters who would benefit from his plan
Manchester, NH -- Senator Barack Obama continued his dialogue with New Hampshire voters this morning, sitting down with Granite Staters who would benefit from his middle class tax fairness policy. The event at the Black Orchid Grille in Nashua was the first of several stops over the next three days at which Obama will be taking questions and offering straight-forward, honest answers on the issues that matter most to voters.
As President, Obama will provide a tax credit to middle class Americans, implement a universal homeowner's tax credit for those who don't itemize their deductions, eliminate income taxes for seniors making less than $50,000, and simplify the tax code so that millions of Americans can complete their return in less than five minutes. He will also level the playing field for American business by closing corporate loopholes and cracking down on offshore tax havens. His full plan can be viewed HERE.
"It used to be that if you worked hard enough, you could always make ends meet," said roundtable participant John Tourgee of Sharon. "These days, it seems like you can't even find the string. Obama understands what everyday Americans are going through. As President, I know he'll fight for the middle class and bring about the change we need."
Obama's plan will make a real difference for New Hampshire residents:
The "Making Work Pay" tax credit will create a tax cut for 800,000 New Hampshire residents.
The universal mortgage credit will help more than 40,000 homeowners in the state, most of whom earn less than $50,000 per year.
Obama's proposal to eliminate income taxes for senior citizens making less than $50,000 per year will provide direct relief for more than 30,000 seniors in the state.
Barack Obama, Press Release - Obama Talks Middle Class Tax Fairness with New Hampshire Voters Online by Gerhard Peters and John T. Woolley, The American Presidency Project https://www.presidency.ucsb.edu/node/293254