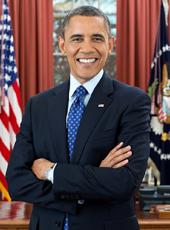 Press Release - Obama Pledges 'Sacred Trust' with Veterans
Austin, TX - U.S. Senator Barack Obama was joined by Congressman Chet Edwards (TX-17) in Houston this morning for a town hall meeting with area veterans. Obama discussed his track record of fighting for veterans in the U.S. Senate and pledged that, as President, he will ensure that veterans are treated with the dignity and respect they have earned.
"America enters into a sacred trust with every single person who puts on the uniform," Obama said. "That trust is simple: America will be there for you, just as you have been there for America. Keeping that trust must always be a core American value, and a cornerstone of American patriotism. Because our commitment to our servicemen and women begins at enlistment, and it must never end."
Obama noted that, in recent years, Washington has failed to uphold that sacred trust, saying the current administration has stood by as military hospitals lapse into deplorable conditions. Obama also criticized the President's recently released budget that leaves out $400 million in funding for military medical facilities.
"It's time to build a truly 21st century VA," Obama said. "It's also time to build more Vet Centers, VA facilities and outpatient clinics. If you live down in south Texas, you shouldn't have to drive for hours to the VA hospital in San Antonio. When I am Commander-in-Chief, I will ask myself every single day whether I am serving you as well as you have served America. I will have no greater calling than standing by those who have answered our country's call."
As a member of the Senate Veterans' Affairs Committee, Obama compiled a record of standing up for American troops and veterans. Among Obama's achievements:
* Obama passed legislation in the U.S. Senate to improve care and slash red tape for our returning wounded warriors and their families who face deplorable conditions at places like Walter Reed Army Medical Center.

* Obama passed a bill to give family members health care while they care for wounded troops and introduced legislation to provide them a year of job protection, so they never have to choose between caring for a loved one and keeping a job.

* Obama passed laws to provide comprehensive supports to homeless veterans.

* Obama led a bipartisan effort in the Senate to try to halt the military's unfair practice of discharging service members for having a service-connected psychological injury.

* Obama passed an amendment to give recovering service members free meals and free telephone calls at military hospitals.

* Obama passed legislation to stop a VA review of closed PTSD cases that could have led to a reduction in veterans' benefits.

* Obama passed an amendment to ensure that all service members returning from Iraq are properly screened for Traumatic Brain Injury (TBI).
As president, Obama will be an unwavering advocate for honoring and serving our veterans. His comprehensive veterans agenda includes ensuring a seamless transition from active duty to civilian life, improving identification and treatment of TBI and other mental and physical injuries, and ensuring that more veterans have the opportunity to access VA services. Obama will also restore competence back to VA planning and ensure that Congress passes on-time VA budgets, so our veterans don't have to worry about receiving the care and services they were promised.
To read more of Senator Obama's plan to keep our sacred trust with America's veterans, click HERE.
Barack Obama, Press Release - Obama Pledges 'Sacred Trust' with Veterans Online by Gerhard Peters and John T. Woolley, The American Presidency Project https://www.presidency.ucsb.edu/node/293163