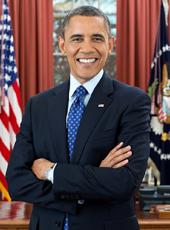 Press Release - Obama Campaign Announces 252 Iowa Veterans for Obama
DES MOINES -- The Obama campaign today announced the support of 252 Iowa veterans - including 55 who caucused for Senator John Kerry in 2004. At a Memorial Day reception in Davenport tonight, Senator Obama will speak to veterans and call for a significant improvement in the mental health care of our service members upon their return from duty.
Though more than 1.6 million service members have been deployed since September 11, 2001, there currently is no comprehensive plan to prepare for their return. The Pentagon reports more than 1/3 of troops returning from Iraq and Afghanistan are suffering from traumatic brain injury, post-traumatic stress disorder, or other psychological problems, yet there is a shortage of mental health professionals to treat them. Obama, who is a member of the Senate Veterans Affairs Committee, outlined a plan for the Department of Defense and Veterans Affairs to meet the lifetime mental health needs of our service members and their families.
"When our veterans come home, we want to do more than slap a yellow sticker on the back of an SUV," Obama said. "We want to honor their service with health care if they get hurt and support for their families. It is our solemn promise to renew our sacred trust with the men and women who serve this country. It is time to provide them with a plan that is worthy of their courage and will help build back the military they love."
At today's event, the Obama campaign unveiled a list of 252 military veterans who have publicly declared their support for Senator Obama. Veterans will play a critical role in Obama's grassroots campaign by reaching out to fellow veterans and other Iowans and talking about Senator Obama's ability to bring the country together and end the war in Iraq.
World War II Veteran Jack Dewey of Urbandale is a former Veterans for Kerry statewide co-chair and one of 252 Iowa veterans for Senator Obama. "Barack Obama has earned my respect and support," Dewey said. "He was against the war in Iraq from the very beginning and wasn't afraid to speak out against it, even when it wasn't popular. Obama not only has what it takes to bring our troops home; he has the foresight and wisdom to guide our future foreign policies."
Vietnam Era veteran Tom Furlong was the Muscatine County Chairman of Veterans for Kerry and is now backing Barack Obama. "Obama isn't afraid to stand his ground on the war in Iraq," Furlong said. "He understands that our military has been stretched too thin and that it's time to focus on diplomacy to end the war in Iraq. Barack Obama knows it's time to bring our troops home, and he's our best hope for a real change in our foreign policy. Bottom line, Obama has the leadership and vision to get us out of Iraq and that's why he has my full support."
Click here to see the entire list of Iowa veterans for Obama. Listed below is a brief summary of Senator Obama's plan to address the growing mental health crisis among our service members. For more information on his plan, click here :
Recruitment

* Expanding the military's mental health care capacity by recruiting more mental health professionals.

* Improving screening to establish important baselines to improve diagnosis and treatment.

* Instituting fairness and honesty in recruitment by guaranteeing that if the military determines on the front end that an individual is fit to serve, that individual will not be denied benefits on the back end on the grounds of a "preexisting" condition.
Active Duty, Training, and Deployment

* Making mental health treatment a regular part of military life by placing more mental health professionals with troops as they train, deploy, and return.

* Fighting the stigma of psychological injury by enhancing training, throughout the chain of command, to transform military culture to recognize that optimal mental health is vital to the fighting force.

* Helping military families by offering more counseling and support to family members.
Return to Civilian Life

* Improving post-deployment mental health screening by requiring individual, face-to-face mental health screenings as part of the normal post-deployment health evaluation.

* Improving care at the VA by increasing the VA budget to recruit and retain more mental health professionals.

* Making PTSD benefits claims fairer and more accurate by providing better training and guidance to those responsible for determining disability compensation for PTSD.

* Expanding Vet Centers especially in rural areas so that veterans and their families can get the care they need where they live.
Barack Obama, Press Release - Obama Campaign Announces 252 Iowa Veterans for Obama Online by Gerhard Peters and John T. Woolley, The American Presidency Project https://www.presidency.ucsb.edu/node/292388