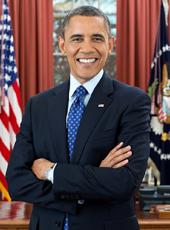 Press Release - Obama Calls for Elimination of Subsidies to Student Loan Providers
Chicago, IL - On a conference call with student reporters, Barack Obama today called for reforming the student loan program by eliminating the costly subsidies to private lenders in favor of mandating that all federal student loans be provided through the direct loan program. According to one estimate, the money spent on subsidies for guaranteed loans over the last few years would have been enough to provide every low-income college student an additional $4,000 in grant aid.
"It is long past time to put an end to the rampant abuse by lenders of our student loan programs. One way we can help make college more affordable is by reforming a wasteful system of student loans that profit private banks at the cost of taxpayers," said Barack Obama. "The system needs to be fixed. We shouldn't be providing billions in taxpayer-funded giveaways to private banks; we should be providing an affordable, accessible college education to every American."
The Rising Cost of Education:

Tuition and fees at private colleges and universities have gone up 11 percent in the past five years - and nearly 6 percent in the last year alone. And this is an even bigger problem at public institutions. Over the past five years, the cost of attending a public university has jumped an astounding 35 percent. As a result of these increases, a few years ago, more than 200,000 students were priced out of a college education altogether.
Lenders Abusing the System:

Since the early 1990s, colleges and universities have offered students one of two types of federally guaranteed loans: loans administered through the Federal Family Education Loan program (FFEL) and loans administered through the William D. Ford Direct Loan program. The critical difference between the two is that under the FFEL program, the federal government makes costly subsidy payments to banks that ultimately cost the taxpayers billions of dollars every year and over $15 million per day in subsidy payments.
Recent news reports have unearthed numerous unethical and potentially illegal arrangements that benefited schools and lenders at the expense of students. These practices have included everything from banks providing all-expense-paid trips to college financial aid officers to a lender making $600,000 payments to a university in exchange for a first shot at lending money to its students.
Obama's Solution:

Barack Obama will eliminate the FFEL program that provides wasteful subsidies to banks and mandate that all federal student loans be provided through the direct loan program. Converting all new federal student loans to the direct loan program will save taxpayers over $618 per $10,000 Stafford Loan. Obama originally proposed this plan in 2004, and recent scandals underscore the need for change.
Savings from the elimination of the guaranteed loan program will be redirected to fund need-based grants, such as Pell Grants. Based on the FFEL loans for 2007 alone, nearly $6 billion would be saved if those same loan amounts were disbursed through the direct loan program. Those savings could produce over one million new Pell Grants.
Barack Obama, Press Release - Obama Calls for Elimination of Subsidies to Student Loan Providers Online by Gerhard Peters and John T. Woolley, The American Presidency Project https://www.presidency.ucsb.edu/node/293007