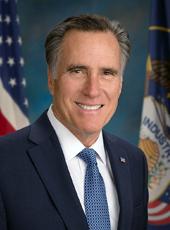 Press Release - NH Sheriffs Downing, Wiggin and Prozzo Endorse Mitt Romney
Mitt Romney today announced the endorsements of New Hampshire Sheriffs Mike Downing (R-Rockingham County), Craig Wiggin (R-Belknap County), and Michael Prozzo (R-Sullivan County). They join Sheriffs Scott Hilliard (R-Merrimack County) and Douglas Dutile (R-Grafton County) in supporting Governor Romney.
"I am proud to have earned the endorsements of these outstanding New Hampshire sheriffs," said Mitt Romney. "I am grateful for their support and am pleased that they have joined my campaign to shrink government, cut taxes for the middle class and create jobs."
"For three years, President Obama has failed to turn around our struggling economy. We have seen an increase in evictions and foreclosures. People need jobs, real jobs, to pay their rent and mortgages. Those that are released after being incarcerated have an even harder time finding employment and reintegrating into society. The cycle has to stop and people need results not empty promises," said Sheriff Downing. "Mitt Romney has spent 25 years in the private sector balancing budgets, growing companies and creating jobs. He understands how our economy works and how to get our country back on track. Mitt has the experience, knowledge and skills required to lead our country and to defeat President Obama in 2012."
Background Sheriffs Mike Downing, Craig Wiggins and Michael Prozzo:
Mike Downing was elected Rockingham County Sheriff in 2010. He previously served in the New Hampshire State Senate from 2006-2010. Downing also served three terms in the New Hampshire House from 1996-2002 where he was a member of the House Ways and Means Committee and the Resources, Recreation and Development Committee. Mike is a veteran of the Army 82nd Airborne Division; served as a member of the New Hampshire State Police and the Town of Salem Police Department; and is a former Chairman of the Board of Directors of Salem Haven nursing home and Silverthorne Adult Day Care.
Craig Wiggin was first appointed Belknap County Sheriff in 2007 after the retirement of the previous Sheriff. He was elected in 2008 and reelected in 2010. Sheriff Wiggin attended the 61st NH Police Training Academy Class and became a full-time police officer in Laconia in 1982. He joined the NH State Police as a Trooper in 1984, where he served for the next 21 years. During his State Police career, he had many different assignments, including Field Training Officer, a member of the Motorcycle and Special Enforcement Units, and Detective. He was a Detective for 9 years, including assignments as a lead investigator and Sergeant with the Major Crime Unit. He was promoted through the command ranks of the State Police, eventually completing his career in 2005 at the rank of Major, responsible for the Field Operations Bureau.
Michael Prozzo was first elected Sullivan County Sheriff in 1994. He was reelected in 1996, 1998, 2000, 2002, 2004, 2006, 2008 and 2010. He previously served as the chief of Claremont's police department from 1988-1994.
Mitt Romney, Press Release - NH Sheriffs Downing, Wiggin and Prozzo Endorse Mitt Romney Online by Gerhard Peters and John T. Woolley, The American Presidency Project https://www.presidency.ucsb.edu/node/297660