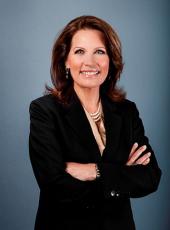 Press Release - "Newt Romney" on the Individual Heath Insurance Mandate
Former House Speaker Newt Gingrich and former Massachusetts Governor Mitt Romney share a history of advocating for intrusive, unconstitutional mandates regulating individual healthcare decisions as Obamacare does.
During the October CNN?/?Western Republican Leadership Conference debate in Las Vegas, Romney and Gingrich agreed that they both had supported an individual mandate like the one in Obamacare and Romneycare:
GINGRICH: "[…] So there's a lot [of] big government behind Romneycare. Not as much as Obamacare, but a heck of a lot more than your campaign is admitting."
ROMNEY: "Actually, Newt, we got the idea of an individual mandate from you."
GINGRICH: "That's not true. You got it from the Heritage Foundation."
ROMNEY: "Yes, we got it from you, and you got it from the Heritage Foundation and from you."
GINGRICH: "Wait a second. What you just said is not true. You did not get that from me. You got it from the Heritage Foundation."
ROMNEY: "And you never supported them?"
GINGRICH: "I agree with them, but I'm just saying, what you said to this audience just now plain wasn't true."
ROMNEY: "OK. Let me ask, have you supported in the past an individual mandate?"
GINGRICH: "I absolutely did with the Heritage Foundation against Hillarycare."
ROMNEY: "Oh, OK. That's what I'm saying. We got the idea from you and the Heritage Foundation."
GINGRICH: "OK. A little broader." ("CNN Western Republican Presidential Debate," CNN,transcripts.cnn.com, 10/18/2011)
In the midst of the 1993 debate over healthcare reform, Gingrich expressed support for a mandate as an alternative to the Clinton Administration's healthcare take-over proposal:
"Gregory played a clip of Gingrich speaking during an appearance on Meet the Press in October 1993: 'I am for people, individuals — exactly like automobile insurance — individuals having health insurance and being required to have health insurance…
"Gregory asked Gingrich if he would criticize GOP presidential rival Mitt Romney, whose 'Romneycare' health program enacted during his time as Governor in Massachusetts mandated that all uninsured purchase health insurance… 'I agree that all of us have a responsibility to pay—help pay for health care,' Gingrich said, adding, 'I've said consistently we ought to have some requirement that you either have health insurance or you post a bond…'" (Tim Collie, "Gingrich Backs Obamacare's Individual Mandate Requiring Health Insurance," NewsMax.com,www.newsmax.com, 5/15/2011)
Gingrich's support of the individual mandate has been consistent through the years.
"Lest you think that this was a one-time slip up on Newt's part or some misunderstanding of biblical proportion, think again. Gingrich has been pushing individual mandates as a matter of individual responsibility ever since he joined up with Hillary Clinton in 2005 in a bi-partisan effort to solve the growing health care problem in the United States.
"As recently as 2008, in Gingrich's book, 'Real Change', Newt called for everyone earning above a defined income level to be obligated to buy health care insurance or post a bond to guarantee their ability to pay for their care should they fall ill." (Rick Ungar, "Newt Gingrich — Long Time Supporter Of Health Insurance Mandates," Forbes.com, 5/13/2011)
"I agree that all of us have a responsibility to help pay for health care. And I think that there are ways to do it that make most libertarians relatively happy," Mr. Gingrich told the host David Gregory. "I've said consistently, where there's some requirement you either have health insurance or you post a bond or in some way you indicate you're going to be held accountable." (Michael D. Shear, "Gingrich Seeks to Clarify Comments on Individual Mandate,"thecaucus.blogs.nytimes.com, 5/16/2011)
Similar to the individual mandate in Obamacare, the cornerstone of Governor Romney's Massachusetts health reform law is a mandate requiring residents to purchase health insurance, and Romney has defended it as a "conservative concept" in terms similar to Gingrich.
"The so-called individual mandate was a core component of the signature health care plan Romney signed into law while governor of Massachusetts, and he has stuck by that decision — even as he has decried it as part of the federal plan signed into law last year by President Obama.
…
"'We're going to insist on personal responsibly,' [Romney] said. 'We're going to say that people who have the ability to pay should pay for themselves. And that concept led to us coming up with an experiment.'" (Glen Johnson, "Romney support for individual mandate complicates health care politics," The Boston Globe, www.boston.com, 5/12/2011)
"[Romney:] 'Even Newt Gingrich supported the idea of an individual mandate, insisting on personal responsibility.'
"'Now, what we did isn't perfect,' Romney added. 'Some parts of it worked, some didn't, some things I would change. But it's not like it's a liberal idea. It was a conservative concept.'" (Katrina Trinko, "Romney: Individual Mandate 'Was a Conservative Concept'," www.nationalreview.com, 11/21/2011)
Michele Bachmann, Press Release - "Newt Romney" on the Individual Heath Insurance Mandate Online by Gerhard Peters and John T. Woolley, The American Presidency Project https://www.presidency.ucsb.edu/node/298834