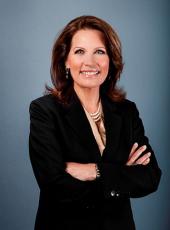 Press Release - "Newt Romney" on Global Warming and Cap-and-Trade
Former House Speaker Newt Gingrich and former Massachusetts Governor Mitt Romney have both endorsed the unproven theory of man-made global warming and supported big government policies like cap-and-trade as a result.
Al Gore convinced Gingrich to sit on a couch with House Speaker Nancy Pelosi for an advocacy campaign in support of cap-and-trade. "The political odd couple of Democratic House Speaker Nancy Pelosi and former Republican House Speaker Newt Gingrich has teamed up to film a new TV ad urging U.S. leaders — yes, that's aimed at you, President Bush — to take immediate action on climate change.
"It's the second of the 'Unlikely Alliances' spots filmed as part of former Vice President Al Gore's $300 million 'We' advertising and online activism campaign designed to get the American public to pressure their elected officials to address global warming.
"'We don't always see eye to eye, do we, Newt?' Pelosi asks. 'No,' Gingrich replies. 'But we do agree our country must take action to address climate change.'
…
"…Cathy Zoi, CEO of Gore's Palo Alto-based Alliance for Climate Protection, said the ad reminds people that climate change is not a partisan issue. 'By bringing together top Republicans and Democrats, we are demonstrating both to the American public and to lawmakers that we can and must overcome partisan differences to solve the climate crisis,' she said." (Zachary Coile, "Pelosi, Gingrich team up for global warming TV ad," San Francisco Chronicle, blog.sfgate.com, 4/18/2008)
Gingrich's appearance with Pelosi in the 2008 Al Gore ad built on his "debate" with John Kerry the year before where he essentially agreed with Democrats' assumptions about global warming. "Gingrich said he accepts there is a general consensus among scientists that Earth has gotten warmer over the last century and that humans have contributed to that problem, conceding that his views might not find favor with some of his fellow conservatives." (Bob Franken, "Gingrich vs. Kerry: Shoot-out at the climate change corral," www.cnn.com, 4/10/2007)
Romney echoed Gingrich on the theory of man-made global warming as recently as June 2011: "[…] I believe the world is getting warmer. I can't prove that, but I believe based on what I read that the world is getting warmer. And number two, I believe that humans contribute to that. I don't know how much our contribution is to that, because I know there have been periods of greater heat and warmth in the past, but I believe that we contribute to that. So I think it's important for us to reduce our emissions of pollutants and greenhouse gases that may well be significant contributors to the climate change and the global warming that you're seeing." ("Mitt Romney's views on climate change have changed, says DNC," PolitiFact.com, 11/28/2011)
Gingrich, despite recent opposition to cap-and-trade, has a record of proposing new regulation on economic activity due to his belief in the theory of man-made global warming."In 1989, Gingrich co-sponsored the Global Warming Prevention Act […]. Gingrich also once advocated imposed mandatory limits on carbon dioxide emissions, but has recently become a vocal critic of the cap-and-trade bills." (Huma Khan, "Newt Gingrich Had Lucrative Health Industry Ties," ABC News,abcnews.go.com, 11/18/2011)
Romney also now officially opposes a cap-and-trade scheme, but his record as Massachusetts governor includes unprecedented restrictions on carbon emissions. "Mr. Romney joined activists outside an aging, coal-fired plant in 2003 to show his commitment to the emissions caps. 'I will not create jobs or hold jobs that kill people, and that plant, that plant kills people,' he said.
…
"On Dec. 7, 2005, the Romney administration unveiled the final orders. 'These carbon emission limits will provide real and immediate progress in the battle to improve our environment,' then-Gov. Romney said in a press release touting Massachusetts as 'the first and only state to set CO2 emissions limits on power plants.'" (Jonathan Weisman, "Romney Environment Push Is Fresh Target for His Rivals," The Wall Street Journal, online.wsj.com, 10/6/2011)
Michele Bachmann, Press Release - "Newt Romney" on Global Warming and Cap-and-Trade Online by Gerhard Peters and John T. Woolley, The American Presidency Project https://www.presidency.ucsb.edu/node/298832