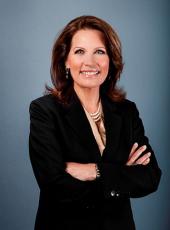 Press Release - "Newt Romney" and Crony Capitalism
Former House Speaker Newt Gingrich and former Massachusetts Governor Mitt Romney both benefit enormously from crony capitalist connections.
Gingrich personally profited from the influence he was able to peddle to taxpayer-backed Freddie Mac as a former Speaker of the House. "Newt Gingrich made between $1.6 million and $1.8 million in consulting fees from two contracts with mortgage company Freddie Mac, according to two people familiar with the arrangement.
….
"Former Freddie Mac officials familiar with his work in 2006 say Gingrich was asked to build bridges to Capitol Hill Republicans and develop an argument on behalf of the company's public-private structure that would resonate with conservatives seeking to dismantle it. He was expected to provide written material that could be circulated among free-market conservatives in Congress and in outside organizations, said two former company executives familiar with Gingrich's role at the firm. He didn't produce a white paper or any other document the firm could use on its behalf, they said." (Clea Benson and John McCormick, "Gingrich Said to Be Paid About $1.6 Million by Freddie Mac," Bloomberg News, www.bloomberg.com, 11/16/2011)

Romney is the clear leader among the Republican presidential contenders in receiving contributions from the Wall Street firms that received bailouts through TARP and the Federal Reserve. "Romney's report shows a heavy reliance on the financial sector for his donations. Employees of Goldman Sachs have given Romney $293,000 and Credit Suisse employees account for an additional $180,000." (T.W. Farnam, "GOP candidates' third-quarter fundraising," The Washington Post, www.washingtonpost.com, 10/15/2011)
Gingrich's recent explanations of his last minute support of TARP reek of crony capitalism."Gingrich informed a crowd in Davenport, Iowa that, 'I was very biased against [T.A.R.P.] and had opposed it all the previous week. I had a number of very, very successful businessmen who called me and said that you need to understand, this system is on the edge of total meltdown. These were people who weren't politicians. They weren't liberals. Some of them were very right wing. But they said this is a true crisis. This is like having a heart attack, this is a true crisis.'" (Craig Robinson, TheIowaRepublican.com, 12/6/2011)
Romney's super-PAC "Restore Our Future" is accommodating about 50 wealthy donors who have "maxed-out" their contributions to his official campaign but who apparently wish to help even further. A study finds that "55 of the 75 individuals who donated to Restore Our Future in the second quarter of 2011 also contributed to Romney's presidential campaign committee. Almost all of them had already given $2,500 to the Romney campaign, the maximum amount allowable for an individual donor. These donors then turned around and gave as much as $1 million each to the ostensibly independent super PAC." (Dan Froomkin, "Candidate-Specific Super PACs Offer End Run For Maxed-Out Donors: Study," HuffingtonPost.com, 10/4/2011)


Gingrich has made an especially handsome living peddling influence to healthcare interests since he left office. "'Former House speaker Newt Gingrich transfigured himself from a political flameout into a thriving business conglomerate. The power of the Gingrich brand fueled a for-profit collection of enterprises that generated close to $100 million in revenue over the past decade,' said his longtime attorney Randy Evans.
….
"Gingrich's consulting business and think tank had more than 300 members and clients, generating gross revenue of nearly $55 million between 2001 and 2010, according to a statement by former Gingrich aide Desmond, who remains chairman and chief executive of the operation." (Karen Tumulty and Dan Eggen, "Newt Gingrich Inc.: How the GOP hopeful went from political flameout to fortune," The Washington Post, www.washingtonpost.com, 11/26/2011)
Michele Bachmann, Press Release - "Newt Romney" and Crony Capitalism Online by Gerhard Peters and John T. Woolley, The American Presidency Project https://www.presidency.ucsb.edu/node/298978