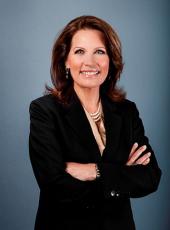 Press Release - Newt Gingrich's "Non-Lobbying" Influence Peddling
Former House Speaker Newt Gingrich is the consummate Washington insider, a crony capitalist who took millions of dollars from the implicitly taxpayer-backed Freddie Mac, a quasi-public/quasi-private federally chartered corporation, which constituted the epicenter of the financial crisis along with Fannie Mae.
Gingrich personally profited from the influence he was able to peddle to taxpayer-backed Freddie Mac as a former Speaker of the House. "Newt Gingrich made between $1.6 million and $1.8 million in consulting fees from two contracts with mortgage company Freddie Mac, according to two people familiar with the arrangement.
….
"Former Freddie Mac officials familiar with his work in 2006 say Gingrich was asked to build bridges to Capitol Hill Republicans and develop an argument on behalf of the company's public-private structure that would resonate with conservatives seeking to dismantle it. He was expected to provide written material that could be circulated among free-market conservatives in Congress and in outside organizations, said two former company executives familiar with Gingrich's role at the firm. He didn't produce a white paper or any other document the firm could use on its behalf, they said." (Clea Benson and John McCormick, "Gingrich Said to Be Paid About $1.6 Million by Freddie Mac," Bloomberg News, www.bloomberg.com, 11/16/2011)
Gingrich's recent explanations of his last minute support of TARP reek of crony capitalism."Gingrich informed a crowd in Davenport, Iowa that, 'I was very biased against [T.A.R.P.] and had opposed it all the previous week. I had a number of very, very successful businessmen who called me and said that you need to understand, this system is on the edge of total meltdown. These were people who weren't politicians. They weren't liberals. Some of them were very right wing. But they said this is a true crisis. This is like having a heart attack, this is a true crisis.'" (Craig Robinson, TheIowaRepublican.com, 12/6/2011)
Gingrich has built a multi-million-dollar business from his perch on K Street, the Rodeo Drive of influence peddling in Washington, D.C. He has profited directly from the healthcare interests that benefit when his big government healthcare proposals become law.
"Former House speaker Newt Gingrich transfigured himself from a political flameout into a thriving business conglomerate. The power of the Gingrich brand fueled a for-profit collection of enterprises that generated close to $100 million in revenue over the past decade, said his longtime attorney Randy Evans.
….
"Gingrich began to consider setting up an enterprise where he would be in charge of the agenda. His for-profit Center for Health Transformation, which opened in 2003, ultimately became his biggest financial bonanza. Corporations and industry groups lined up to join the think tank's roster of supporters, paying annual 'membership levels' that ranged from $20,000 to $200,000.
….
"'In addition to advice on their business models, people want to feel that they're part of the discussion here in Washington,' said former Gingrich aide Ed Kutler, who is now a Washington lobbyist and took some of his clients to visit the former Speaker. 'They want to know how to talk about their issues and how to think about Washington.'
….
"Gingrich's consulting business and think tank had more than 300 members and clients, generating gross revenue of nearly $55 million between 2001 and 2010, according to a statement by former Gingrich aide Desmond, who remains chairman and chief executive of the operation." (Karen Tumulty and Dan Eggen, "Newt Gingrich Inc.: How the GOP hopeful went from political flameout to fortune," The Washington Post, www.washingtonpost.com, 11/26/2011)
"Gingrich also broke from the right when he praised his client Gundersen Lutheran Health System's end-of-life best practice as one that 'empowers patients and families.' At the height of the health care debate in which end-of-life care became a key dividing issue between Republicans and Democrats, Gingrich stood out alone in the Republican field.
"Gingrich's campaign has said the firm brings in revenue of $5 million a year, a figure Meyers would not confirm." (Huma Khan, "Newt Gingrich Had Lucrative Health Industry Ties," ABC News,abcnews.go.com, 11/18/2011)
Despite Gingrich's frequent protestations that he's never technically "lobbied," there appears to be a great deal of anecdotal evidence that the former House Speaker has directly sought to influence legislation since leaving office.
"Multiple sources have told me and the Washington Post stories of Newt privately pushing members to vote Aye — the position of the drug clients he had. So, again, here's the story, based on multiple sources, and never denied by Gingrich, in bullet points:
Drug companies were paying Gingrich to help them pass the drug bill
Gingrich was privately leaning on lawmakers to pass the bill
"That sounds a lot like lobbying for the drug companies. "It doesn't mean he sold his opinion. It just means he's not telling the truth when he says he never lobbied." (Timothy P. Carney, "Gingrich's lobbying denial is not a denial," The Washington Examiner, campaign2012.washingtonexaminer.com, 11/21/2011)
Gingrich, apparently seeking to allay Glenn Beck's concern about the former Speaker's sincerity on the cap-and-trade issue, insisted to the broadcaster that "in the Senate, I worked through American solutions to help beat the cap and trade bill." This type of activity may sound very much like lobbying to the average voter, whatever the technical definition may be. ("The Glenn Beck Program," GlennBeck.com, 12/6/2011)
Michele Bachmann, Press Release - Newt Gingrich's "Non-Lobbying" Influence Peddling Online by Gerhard Peters and John T. Woolley, The American Presidency Project https://www.presidency.ucsb.edu/node/298975