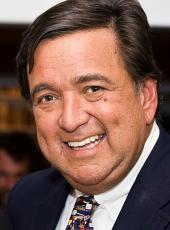 Press Release - New Mexico Governor Bill Richardson Recognizes Fair Trade Day 2007
LOS ANGELES, CA - Governor Bill Richardson today recognized the importance of fair trade at an event with the Service Employees International Union - Long Term Workers Local 6434.
"Our next President must shape an economy in which everyone has access to the American dream" said Governor Richardson. "Our next President must be able to make our economy work for all of our working families, protect our good paying jobs here at home, and take action on health care."
Under Governor Richardson, New Mexico's economy has expanded dramatically, creating 84,000 new jobs many of them in high tech industries, reducing unemployment to the lowest level in nearly 30 years, and ranking sixth nationally in job growth. That growth has been aligned directly with Governor Richardson's strong commitment to unions.
"To restore the America dream we must improve our global competitiveness while protecting our businesses and workers from unfair trade practices," stated Governor Richardson. "America's partner in the fight for fair trade has always been Labor. Because, Labor not only guarantees better wages for working families, but also gives voice to millions of workers who need trade agreements that work for them."
As Governor of the State of New Mexico, he reinstated collective bargaining for public employees, secured the first public works labor agreement in state history, and made the state's prevailing wage a union wage. He also instituted card-check recognition for public employees, called for mediation and arbitration when employers failed to bargain in good faith and increased New Mexico's minimum wage.
"In New Mexico labor has a seat at the table--union representatives are on our boards and in my cabinet," said Richardson. "They have been a strong partner in New Mexico's economic growth. And as President, I will appoint a hard-working union member as my Secretary of Labor."
Governor Richardson concluded "Free trade is not enough. America must recommit itself to providing fair trade. Free trade must also be fair trade."
Bill Richardson, Press Release - New Mexico Governor Bill Richardson Recognizes Fair Trade Day 2007 Online by Gerhard Peters and John T. Woolley, The American Presidency Project https://www.presidency.ucsb.edu/node/294588