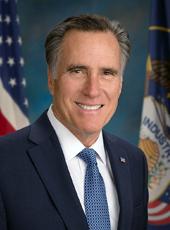 Press Release - New Hampshire Conservative Leader Jennifer Horn Endorses Mitt Romney
Mitt Romney today announced the support of New Hampshire conservative leader and former congressional nominee Jennifer Horn. Horn will endorse Governor Romney tomorrow morning in Keene and will serve as a Co-Chair of his National Grassroots Leadership Committee.
"Jennifer Horn has been a leader in the fight to promote liberty, freedom and the fiscally conservative values that are important to Granite Staters. She has established herself as a leading voice in the New Hampshire Republican Party by demonstrating a deep commitment to the principles of lower taxes, reduced spending and limited government," said Mitt Romney. "Jennifer's endorsement is another indication of the momentum and grassroots enthusiasm that is building for my campaign in the final weeks leading up to the primary. I am honored to have earned her trust and confidence, and I look forward to campaigning with her across New Hampshire."
 Announcing her support for Governor Romney, Jennifer Horn said, "The next President of the United States will carry the heavy burden of reversing the disastrous failures of Barack Obama.  Mitt Romney's combination of executive experience in both the private and public sector makes him uniquely qualified for the job. As a successful businessman and a conservative governor, Mitt understands how to grow jobs, balance a budget and fix our broken economy. He has impressed grassroots activists with his command of the issues and his ability to articulate a clear and conservative message of a free and prosperous America.""Mitt Romney has what most conservatives value most: the personal integrity and core character to lead, which is so lacking in Washington today," said Horn.
"Mitt is also running a traditional grassroots campaign, putting in the time and effort that voters expect and deserve from presidential candidates," said Horn. "I trust Mitt Romney to work with me to preserve the founding principles of freedom and limited government for my children and yours.  He has earned my vote, and I will work to ensure that he has the support needed to win the primary."
Background on Conservative Leader Jennifer Horn:
Jennifer Horn was the 2008 Republican nominee for Congress in New Hampshire's 2nd district.  She was the first woman in New Hampshire to win the Republican nomination for a federal office. She previously hosted an award-winning radio talk show and wrote a column for the Nashua Telegraph. Jennifer has a long record of organizing efforts to support our troops and is active in community organizations. In 2007, she was the recipient of the Spirit of Hope Award for her work with the Chernobyl Children Project, USA, Inc. She currently serves as the President of the We the People Freedom Forum, a non-profit organization committed to promoting and preserving the founding principles of freedom, limited government, personal responsibility and unlimited opportunity.
Mitt Romney, Press Release - New Hampshire Conservative Leader Jennifer Horn Endorses Mitt Romney Online by Gerhard Peters and John T. Woolley, The American Presidency Project https://www.presidency.ucsb.edu/node/298488