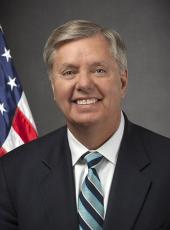 Press Release - On NBC's Meet The Press, Graham Says "[Isolationism Is] Giving Way To A More Muscular Foreign Policy I'm Advocating"

Graham: "If I Were President I Would Set [Budget Cuts To Military And Intel] Aside."

(Meet the Press, "Graham: 9/11 Style ISIS Attack Coming to America," NBC, 12/6/15)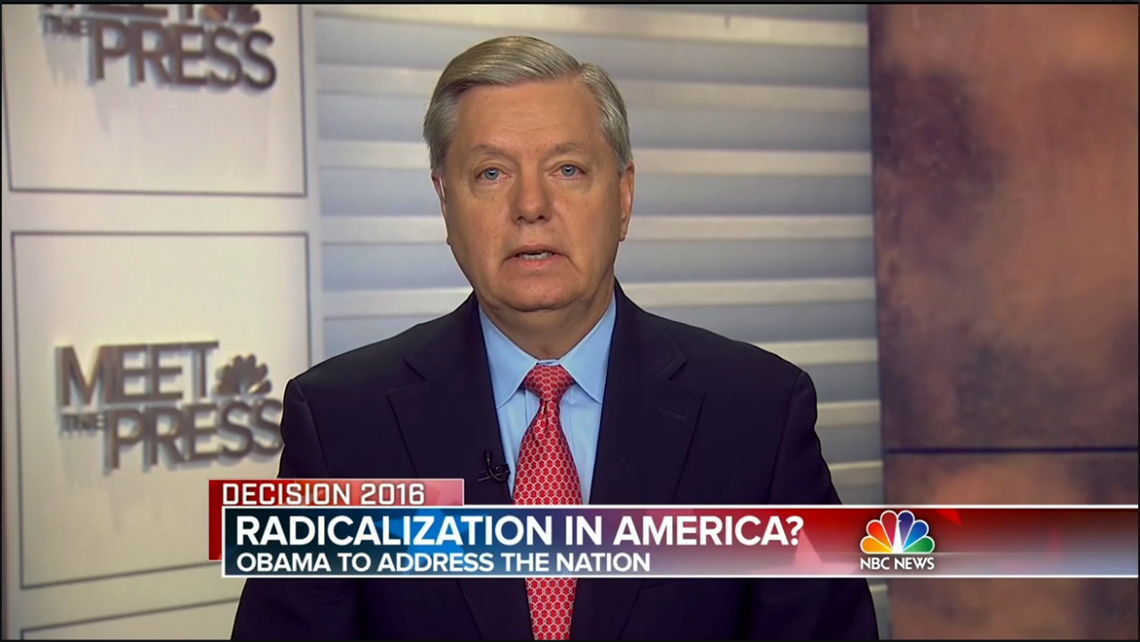 "[Obama's] overwhelmed by radical Islam in general. He doesn't have a strategy to destroy ISIL." "I just came back from Iraq. It was my 36th trip. Here's what I can tell you: The Paris attack was highly sophisticated, well-planned, very clever, took months in the making, very much like 9/11 and there's a 9/11-style attack coming to America and I can tell you who's planning it — the leaders of ISIL. And I can tell you where they're at, they're in Raqqa, Syria. So for God's sake, Mr. President, change our strategy, come up with a ground force to go in and destroy the caliphate before we get hit at home. That would be my advice to you."
"Build A Small Schoolhouse In Afghanistan To Help A Poor Young Girl Have A Say About Her Children. [That] Will Destroy The Ideology More Than A Bomb."
"Sequestration Cuts Are Not Only Gutting The Military, They're Gutting The FBI."

"I would set aside these budget cuts that are going to devastate the FBI, the CIA, and the NSA. Sequestration cuts are not only gutting the military, they're gutting the FBI. So if I were president, I would set these cuts aside. I would reinstate the NSA program as robust as possible within a constitutional limit."
"More Than Anything Else, If You Get Nothing Else Out Of This Interview, The Source Of The Problem Is In Syria. Raqqa Is The Headquarters Of ISIL, Which Is A Lethal Terrorist Organization, Now Army."
"If You Don't Go After Them Over There, They're Going To Hit Us Over Here And There's No Substitute For That In My View."
Lindsey Graham, Press Release - On NBC's Meet The Press, Graham Says "[Isolationism Is] Giving Way To A More Muscular Foreign Policy I'm Advocating" Online by Gerhard Peters and John T. Woolley, The American Presidency Project https://www.presidency.ucsb.edu/node/312491