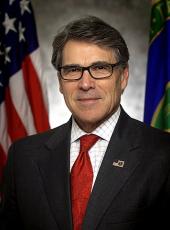 Press Release - Mitt Romney's Social Insecurity
Despite Debate Posturing, Romney's Writings Compare Social Security to a Criminal Enterprise
AUSTIN — The Perry Campaign for President today contrasted former Massachusetts Governor Mitt Romney's posturing on Social Security last night at the Reagan Library Presidential Debate with his recently published book, exposing his inconsistencies on the issue.
Last night, Romney said, "Under no circumstances would I ever say, by any measure, it's a failure. It is working for millions of Americans."
However, in his book "No Apology: The Case For American Greatness", which was published just last year, Romney compared those managing Social Security to criminals, saying:
"Let's look at what would happen if someone in the private sector did a similar thing. Suppose two grandparents created a trust fund, appointed a bank as trustee, and instructed the bank to invest the proceeds of the trust fund so as to provide for their grandchildren's education. Suppose further that the bank used the proceeds for its own purposes, so that when the grandchildren turned eighteen, there was no money for them to go to college. What would happen to the bankers responsible for misusing the money? They would go to jail. But what has happened to the people responsible for the looming bankruptcy of Social Security? They keep returning to Congress every two years."
Romney also says in his book, "To put it in a nutshell, the American people have been effectively defrauded out of their Social Security."
"In his book, Romney compared Social Security to a fraudulent criminal enterprise, but last night he ran from his position," said spokesman Ray Sullivan. "His evolving and inconsistent position on this important issue is curious, but unfortunately not unusual."
Not only has Romney compared Social Security to a criminal enterprise, he said just two weeks ago in New Hampshire:
"I don't know of any Republican whose running for office who said they want to cut Social Security or Medicare benefits to people who are retired or near retirement. Not one, I haven't heard a word of it...so Republicans, like myself, are not gonna cut social security or Medicare for people who are retired or near retirement. And for the people who say we are, they are demagoguing an issue very much that harms America. Because we need to be truthful on this." (8/24/11, Lebanon, New Hampshire)
"Governor Perry believes that Social Security for current beneficiaries, and those nearing retirement, can and must be protected," said Sullivan. "Additionally, citizens of all ages, experts and elected officials must seriously discuss reforms to Social Security to make it financially sound and sustainable for the long haul."
"Americans want a leader to speak honestly about the financial challenges facing our nation," said Sullivan. "Traditional political rhetoric and tap-dancing don't comfort Americans deeply concerned about the future of our nation."
Rick Perry, Press Release - Mitt Romney's Social Insecurity Online by Gerhard Peters and John T. Woolley, The American Presidency Project https://www.presidency.ucsb.edu/node/297928