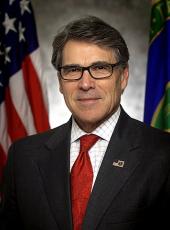 Press Release - Mitt Romney's Chief Economic Advisor: Romneycare = Obamacare; "Imposed a Very Large Burden on Small Businesses and Their Employees"
Try as he might to distance himself from Obamacare's job-killing mandates, even Mitt Romney's top economic advisor admits Obamacare is the same as Romneycare and that Romney's failed big-government plan has increased insurance premiums and costs paid by Massachusetts citizens. [1]
Last week, a study from the Beacon Hill Institute at Massachusetts's Suffolk University showed Romney's universal healthcare mandate has killed 18,000 jobs, robbed the state of millions in lost investment and slowed the growth of personal income for Massachusetts workers and families. [2]
"Even Romney's top economic advisor says Obamacare and Romneycare are the same costly job killers, which is real trouble for Mitt Romney's policy and political future," said Perry spokesman Mark Miner. "Mitt Romney's legacy is Obamacare, which is costing America jobs, confidence and economic opportunity."
According to a 2010 study ("The Effect of Massachusetts' Health Reform on Employer-Sponsored Insurance Premiums") co-authored by Romney's own chief economic advisor, Glenn Hubbard:
Romneycare is the same as Obamacare.
Romneycare increased single-coverage employer-sponsored insurance premiums in Massachusetts by about 6% more than national rates, or $262, in just two years.
Hubbard's conclusions:
Romneycare "imposed a very large burden on small businesses and their employees."
"Because the Plan's [Romneycare] main components are the same as those of the new health reform law [Obamacare], the effects of the Plan provide a window onto the country's future."
"Policy makers should be concerned about the consequences of health reform for the cost of private insurance."
"Mr. Romney can edit his book or run from the issue, but his own advisors say Obamacare and Romneycare are identical, costly job killers," Miner continued. "Romneycare will prove to be the same political cement shoes that Obamacare is for Barak Obama's reelection effort."
According to the study, in the years since the implementation of Romneycare:
Premiums for single coverage at private sector employers in Massachusetts rose by 5.9% more than national rates.
Premiums for family policies in Massachusetts rose by 1.5% more than national rates, but in the Boston MSA, those premiums rose by 8.1% more than premiums in the 19 largest other MSAs in the country.
Family premiums for small employers in Massachusetts rose by 14.4% more than national rates.
[1] "The Effect of Massachusetts' Health Reform on Employer-Sponsored Insurance Premiums," 2010, report available at http://www.scribd.com/doc/65978537/Hubbard-Report-on-Romney-Care
[2] "The Economic Effects of Massachusetts Health Care Reform," Beacon Hill Institute, 9/15/11,http://www.beaconhill.org/BHIStudies/HCR-2011/PR-HealthCareReformPart2-2011-0915.html
Rick Perry, Press Release - Mitt Romney's Chief Economic Advisor: Romneycare = Obamacare; "Imposed a Very Large Burden on Small Businesses and Their Employees" Online by Gerhard Peters and John T. Woolley, The American Presidency Project https://www.presidency.ucsb.edu/node/298169