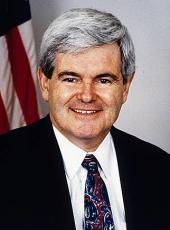 Press Release - Mitt Romney: A Decade of Failed Political Leadership
Moderate Mitt Has A Long Political Record Of Losing
Failure: As Chair Of The Republican Governors Association, Mitt Romney Oversaw The Loss Of Six Governors' Offices, Including His Own Seat In Massachusetts. In 2005-06, Republicans controlled 28 governorships. After Romney ran the RGA in 2006, 22 governors were Republicans to the 28 Democratic governors — an exact reversal of the numbers prior to the elections. Until Romney's failed leadership, Republicans held the majority of governorships since 1995, the year Newt Gingrich engineered the GOP's takeover of Congress and sweep of the nation's elections.
Failure:  Romney Has Been Running For President For Over Half A Decade And He Still Hasn't Won A Primary In A State Where He Hasn't Lived. In 2008 and now in 2012, Romney has won primary elections in New Hampshire, Michigan, Massachusetts and Utah — all states where the former governor has lived — or owned a house. In every other primary state, from South Carolina, Florida and beyond, voters have rejected Romney's weak leadership.
Failure:  Under Romney's Failed Leadership, Republicans Lost Ground In The Massachusetts Legislature. In 2003, when Romney's tenure as Bay State Governor began, Republicans held six state senate seats and 23 state house seats. Four years later, when Romney left office, there were only five Republican senators and 19 house members.
Failure:  The Massachusetts Legislature Consistently Overrode Romney's Vetoes — And Often With The Unanimous Support Of Romney's Own Party. "[T]he Legislature overrode those vetoes almost at will. When the House decided to challenge him, Romney was overridden 99.6 percent of the time: 775 to 3, according to the House minority leader's office. In the Senate, Romney was overridden every time, often unanimously." (Brian C. Mooney, Stephanie Ebbert and Scott Helman, "Ambitions Grow And The Stances Shift," The Boston Globe, 6/30/07)
"Of 283 Budget Veto Overrides In 2006, Romney Failed to Attract A single Republican Vote on 81 Roll Calls In the Senate and 60 In The House, Records Show." (Brian C. Mooney, Stephanie Ebbert and Scott Helman, "Ambitions Grow and the Stances Shift," The Boston Globe, 6/30/07)
Why A Record of Political Defeat?

Because For Moderate Mitt, It All About "Me-Me-Me"
Only Months After Taking Office In The Bay State, Romney's Closest Advisors Were Huddling Inside Washington D.C. To Plan Out His Run For President. "In the summer of 2003, barely six months into Romney's governorship, Robert White, a confidant, had huddled in Washington with political strategists Michael Murphy and Trent Wisecup and a top GOP lawyer, Benjamin Ginsberg, to ponder Romney's next move. At Ginsberg's law office near Georgetown, and later over steak in a private room at Morton's, the seeds for Romney's presidential campaign were planted." (Brian C. Mooney, Stephanie Ebbert and Scott Helman, "Ambitions Grow And The Stances Shift," The Boston Globe, 6/30/07)
After Failing to Elect Republicans In 2004, Romney Told the Boston Globe His New Political Strategy Was Simple: "From Now On, It's Me-Me-Me." "After his failure to elect more Republican legislators in the 2004 campaign, Mitt Romney met with the Globe's editorial board and made a surprising declaration: No longer could he put so much time into promoting his party. 'From now on, it's me-me-me,' he said." (Brian C. Mooney, Stephanie Ebbert and Scott Helman, "Ambitions Grow And the Stances Shift," The Boston Globe, 6/30/07)
Massachusetts Senate Minority Leader Richard Tisei (R-Wakefield) Said Romney's Obsession With Running For President "Ended Up Hurting His Performance As Governor, And The Fortunes Of The Party In General." "'It's almost as though he had his eye on higher office very early into his governorship. I think it ended up hurting his performance as governor, and the fortunes of the party in general,' said Senate minority leader Richard R. Tisei, of Wakefield." (Brian C. Mooney, Stephanie Ebbert and Scott Helman, "Ambitions Grow And The Stances Shift," The Boston Globe, 6/30/07)
Tisei Said Masschusetts Republicans "Began To Desert" Romney Regularly When They Saw He Was Only Trying to Impress Outsiders. "Early in Romney's term, Tisei and other Republicans generally stood by their governor. But later, they began to desert him with regularity, as Romney's vetoes seemed aimed in part at impressing Republicans outside the state." (Brian C. Mooney, Stephanie Ebbert and Scott Helman, "Ambitions Grow and the Stances Shift," The Boston Globe, 6/30/07)
Newt Gingrich, Press Release - Mitt Romney: A Decade of Failed Political Leadership Online by Gerhard Peters and John T. Woolley, The American Presidency Project https://www.presidency.ucsb.edu/node/299933