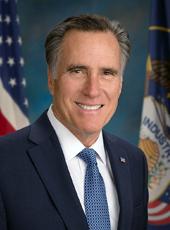 Press Release - Mitt Romney Announces Support of Three Texas Members of Congress
Mitt Romney today announced the support of Texas Congresswoman Kay Granger and Congressmen Mike Conaway and Pete Olson.
"It is my sincere privilege to announce the support of these leaders from the great state of Texas," said Mitt Romney. "Each of them has long stood for our conservative principles both at home and in Washington, D.C. We have a long road ahead, but with their help, I am confident that we can spread our pro-growth message to voters across the country and defeat President Obama in November."
Announcing her support, Congresswoman Granger said, "It is time we had a conservative leader who will restore our country's standing in the world. President Obama's reckless foreign policy has not only failed, it has emboldened our enemies. Mitt Romney is committed to making the 21st Century an American Century. I am proud to stand with him." 
"It is my privilege to help Mitt Romney secure the Republican nomination and defeat Barack Obama this November," said Congressman Mike Conaway. "With federal spending out of control, Americans need a leader that understands how to balance a budget. The strength of our economy depends on balancing the federal budget, and there is no candidate more capable of doing that than Mitt Romney. I look forward to a smaller, simpler, and smarter government under his leadership."
Announcing his support, Congressman Pete Olson said, "Mitt Romney is the only candidate that understands the magnitude of President Obama's failure with respect to both the economy and foreign policy. In order to ensure a strong and safe future for our children and grandchildren, we must elect a man with Governor Romney's knowledge, experience, and ability to lead. I am honored to offer him my support."
Members of Congress endorsing Mitt Romney:
Kay Granger was elected to the U.S. Congress in 1996. She is a member of the House Appropriations Committee, where she is chair of the Subcommittee on State and Foreign Operations. She is also a member of the Council on Foreign Relations, and Co-Chair of the House Anti-Terrorism Caucus. She resides in Fort Worth, Texas.
Congressman Mike Conaway was elected to the U.S. Congress in 2005. He serves on the House Agriculture, Intelligence, Armed Services, and Ethics Committees. On the Agriculture Committee, he serves as Subcommittee Chairman of the General Farm Commodities and Risk Management. He is an ordained deacon in the Baptist Church, and is married with four children and seven grandchildren.
Congressman Pete Olson was elected to the U.S. Congress in 2008. He serves on the House Energy and Commerce Committee and is a member of the Republican Study Committee. He lives in Sugarland, Texas with his wife and two children.
Mitt Romney, Press Release - Mitt Romney Announces Support of Three Texas Members of Congress Online by Gerhard Peters and John T. Woolley, The American Presidency Project https://www.presidency.ucsb.edu/node/299638